Gattis' bat, improving defense keeps him in mix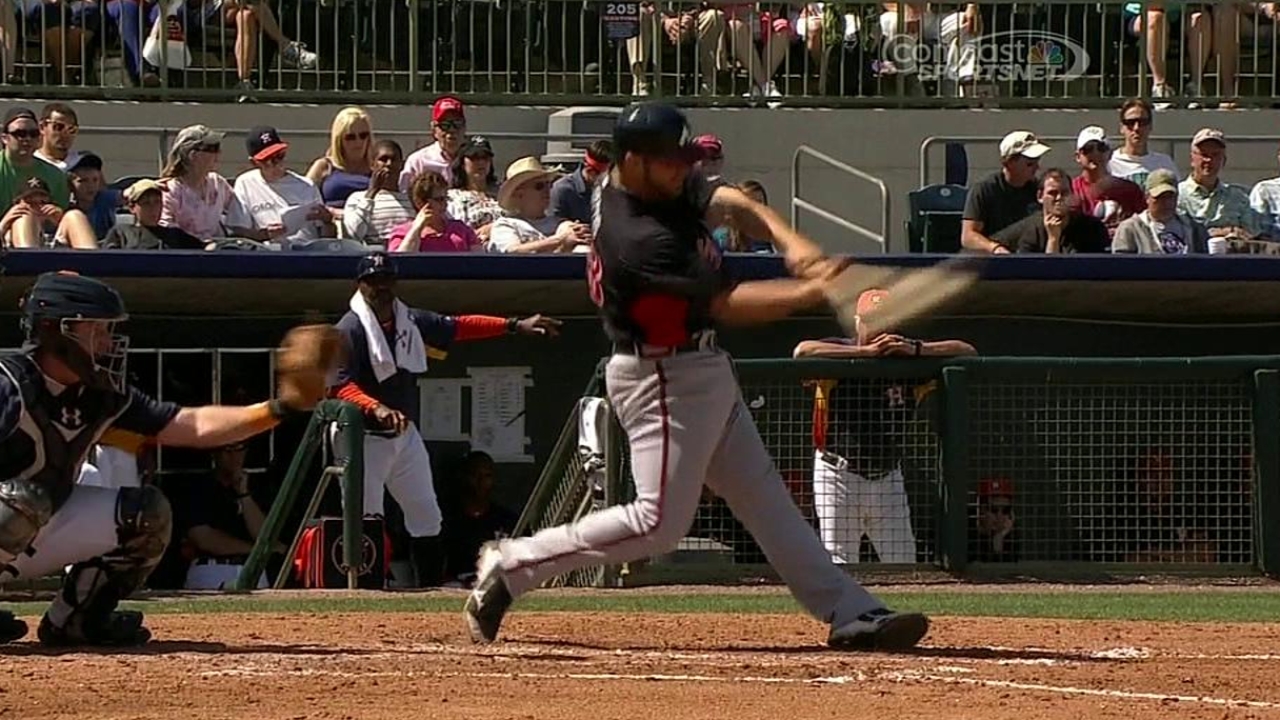 JUPITER, Fla. -- All Evan Gattis does is hit. Actually, that's not fair. Gattis has done more than hit this spring, and that's why he's still very much in the conversation for a roster spot when the Braves break camp.
Gattis, 26, served as the Braves' starting catcher on Friday and singled in three at-bats. That continued an excellent spring at the plate for the right-handed hitter. He improved to 14-for-32 (.438) for the spring with two home runs, 10 RBIs and eight runs scored.
He's also held his own behind the plate and in the outfield. And with little doubt that Gattis can hit -- he slugged .607 over three Minor League levels last year -- the biggest question is his defense.
"About average," manager Fredi Gonzalez said when asked about Gattis' performance in the field. "Better than average, really. I thought behind the plate he's handled himself great. Left field, I don't know how many innings he's played out there, but he's fine. And obviously his bat is his bat."
Gonzalez said there absolutely could be a spot for Gattis on the Opening Day roster. Gattis' bat is difficult to ignore.
"When you put a guy [in the lineup], you know you're going to give him four at-bats," Gonzalez said. "You don't know if the ball is ever going to get hit to him. [So] play him. Then you've got a lead or whatever, you figure something out defensively."
Matthew Leach is a writer for MLB.com. Read his blog, Obviously, You're Not a Golfer and follow him on Twitter at @MatthewHLeach. This story was not subject to the approval of Major League Baseball or its clubs.