Johnson-Francisco platoon a possibility for Braves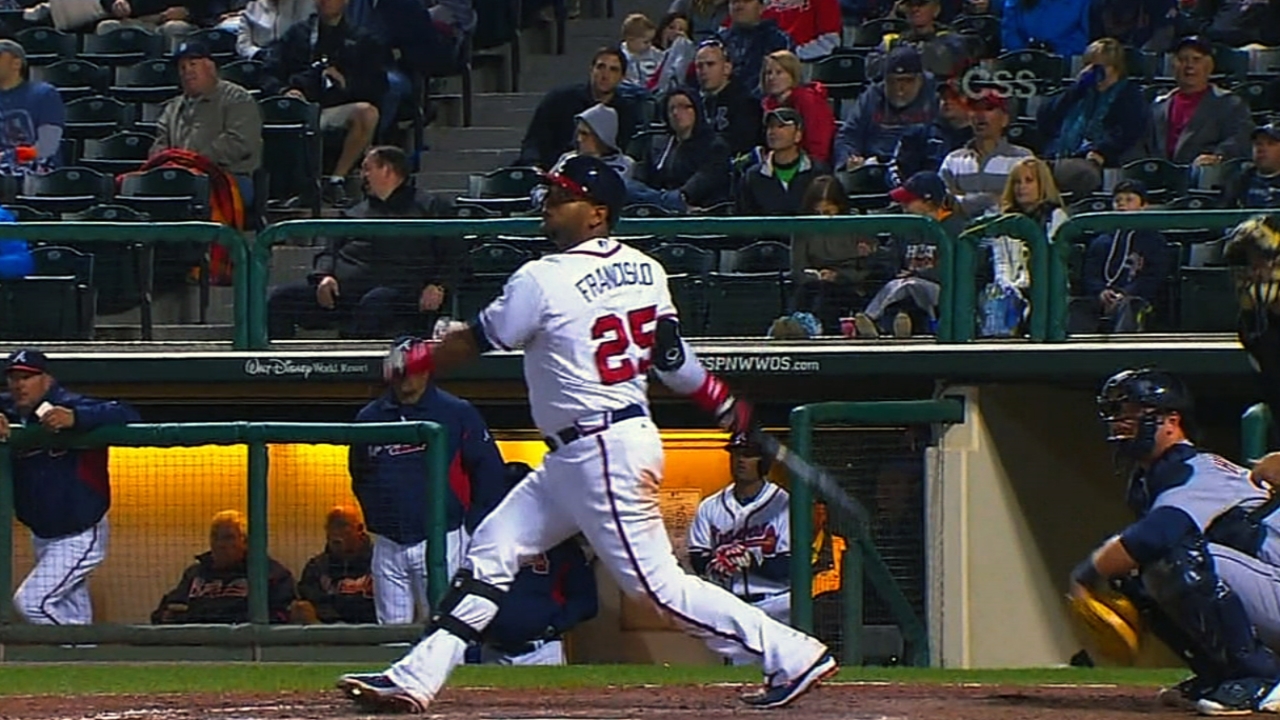 JUPITER, Fla. -- As the Braves attempt to sort out their third-base situation, a regular-season job share remains a possibility.
Chris Johnson and Juan Francisco have both hit well so far this spring, and manager Fredi Gonzalez said he views them as similarly capable defensive players. They're actually somewhat similar offensive players as well -- each has some ability to hit for power, but neither is a high on-base percentage hitter.
With Johnson a right-handed hitter and Francisco a lefty, Gonzalez said he's open to the idea of platooning the two.
"They're both playing good baseball," Gonzalez said. "They're both hitting the ball. It's a good combination."
Francisco is younger and has more power potential, having topped 20 home runs in four straight Minor League seasons. Johnson has more big league experience and is coming off a season in which he played nearly full-time for the Astros and D-backs.
"If one is hitting .400 and one is hitting .050, then it's an easy decision," Gonzalez said. "If it's competitive, it's going to be one of those meetings for five hours to see what we come up with [as] the best solution. But I don't think there is any down side really, for me.
"We could platoon them. Or if somebody wins the job, that means that guy, whoever is doing it, is doing a pretty good job."
Matthew Leach is a writer for MLB.com. Read his blog, Obviously, You're Not a Golfer and follow him on Twitter at @MatthewHLeach. This story was not subject to the approval of Major League Baseball or its clubs.