Snitker: No concern over Swanson's slow start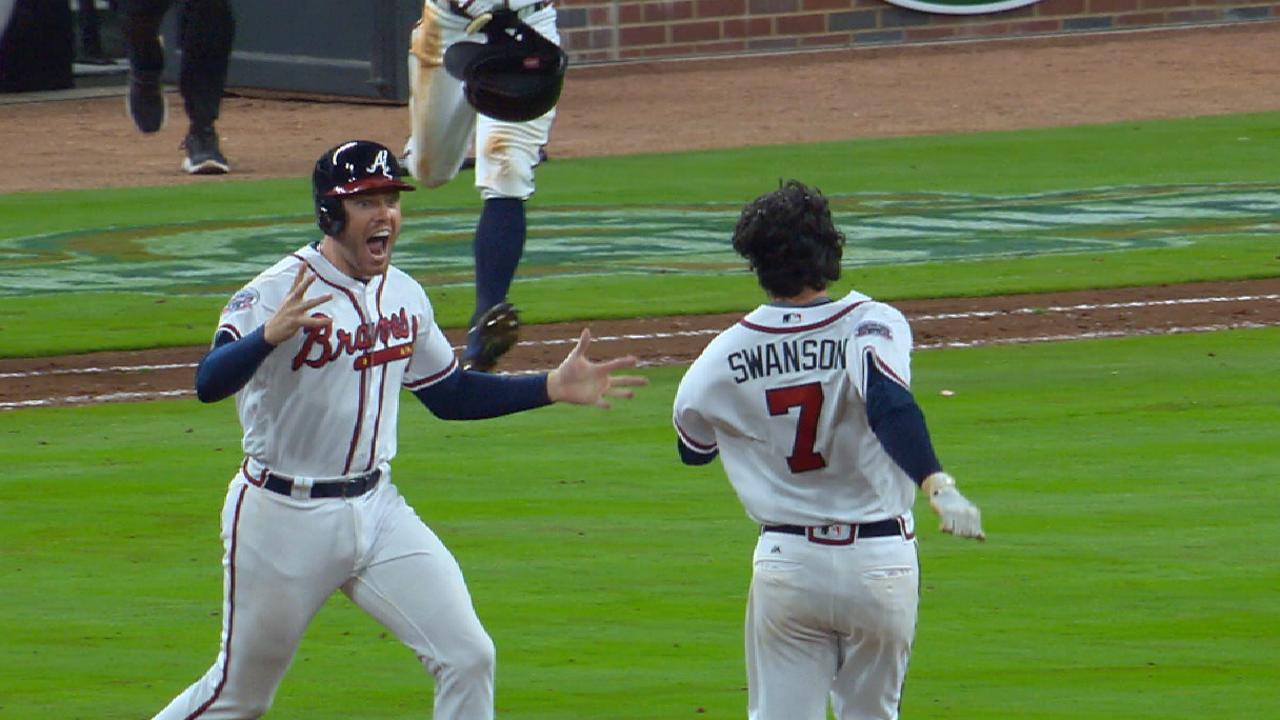 ATLANTA -- After Dansby Swanson batted .302 through the first 129 at-bats of his Major League career last year, the Braves anticipated their young shortstop would experience a learning curve once enough data was collected for opposing pitchers to make their necessary adjustments.
That doesn't mean the Braves expected Swanson would exit Wednesday night's loss to the Nationals with a .131 (8-for-61) batting average. But it's not like this slow start has created great concern for Atlanta manager Brian Snitker, who opted to keep his rookie shortstop out of the starting lineup for Thursday night's series finale at SunTrust Park.
"I've seen some really good contact produced by the kid," Snitker said. "I'm thinking that's going to translate over time. He's [23] years old and he's in his second year of [big league] ball. This is all just part of the normal process."
After recording a walk-off single during Monday night's win over the Padres, Swanson's hope to benefit from some momentum was negated by consecutive matchups against Washington's Max Scherzer and Joe Ross. Ross doesn't have Scherzer's pedigree, but he produced MLB's fourth-highest rate (71.3 percent) of missed swings on sliders last year, and he consequently didn't provide a good matchup for Swanson.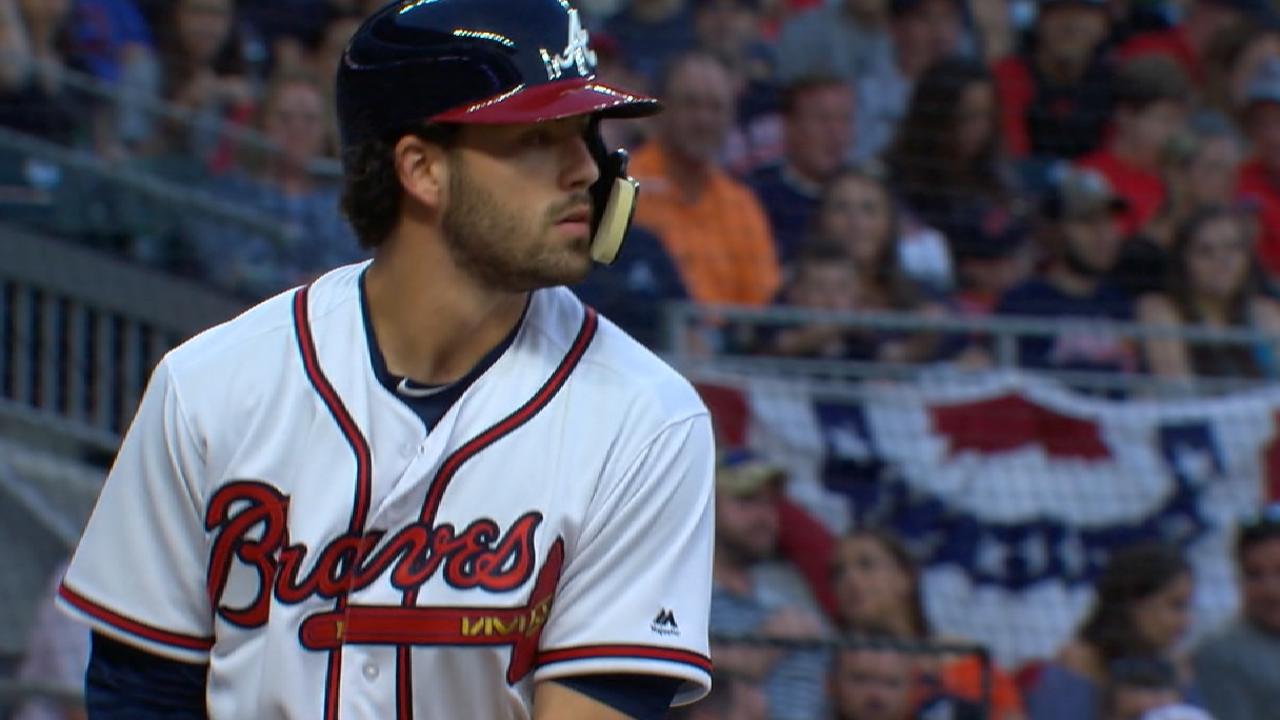 As Swanson slashed .302/.361/.442 in the 38 games played after being promoted from Double-A Mississippi to Atlanta late last year, he went 2-for-22 in at-bats that concluded against a slider. He has gone 0-for-15 in such at-bats this year.
After striking out in his first two at-bats against Scherzer on Tuesday, Swanson fell behind with an 0-2 count in the sixth inning and then looked at two sliders out of the zone before lacing the reigning National League Cy Young Award winner's 3-2 fastball to center field for a deep flyout.
"I'm feeling good up there right now," a confident and unshaken Swanson said. "I'm not far away."
Even as Swanson has had to quickly adapt to a level of breaking balls he didn't see when he was playing at Vanderbilt University just two years ago, he has proven he has the capability to generate solid contact with some regularity.
Per Statcast™, Swanson has gone 5-for-10 on the balls he has put in play with an exit velocity that is greater than or equal to 100 mph. Freddie Freeman (15-for-16) and Adonis Garcia (3-for-11) are the only Braves players who entered Thursday having produced 100-plus-mph exit velocity with more frequency this season.
Mark Bowman has covered the Braves for MLB.com since 2001. This story was not subject to the approval of Major League Baseball or its clubs.