Swanson returns to lineup after minor injury
Braves' top prospect strikes out twice against Cards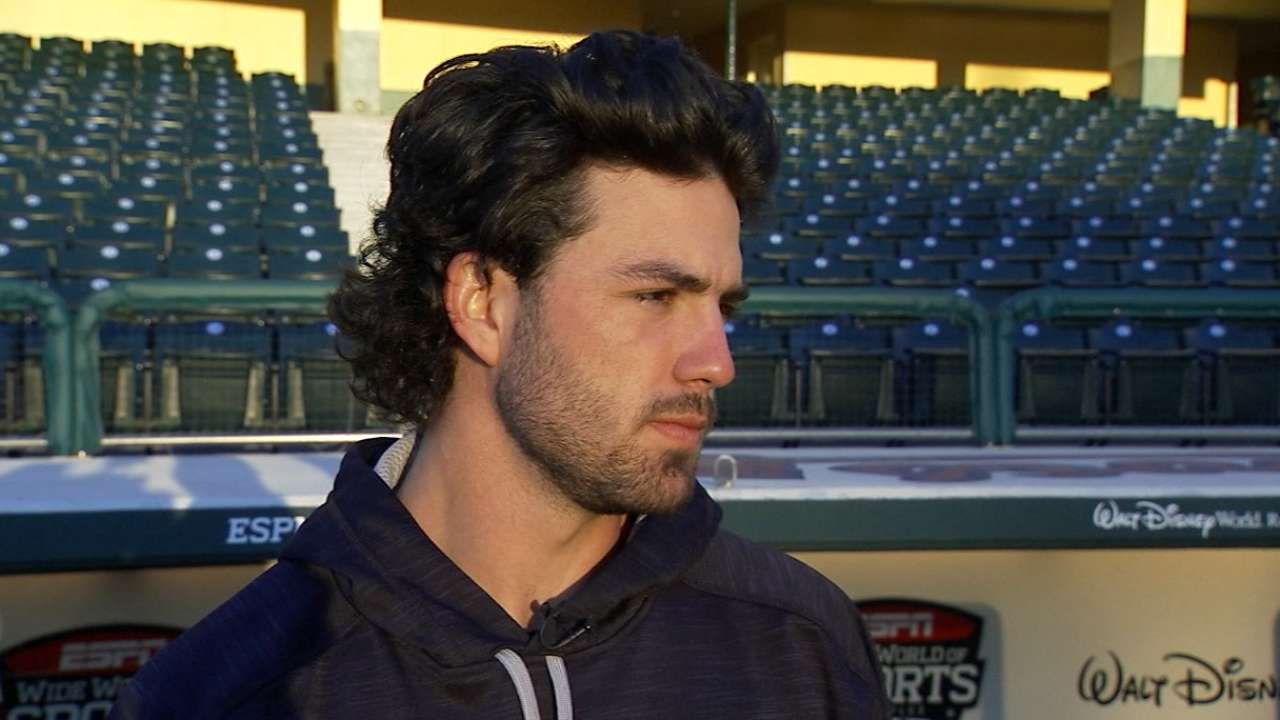 LAKE BUENA VISTA, Fla. -- After shortstop Dansby Swanson excelled with a homer in a 2-for-3 Minor League performance Saturday, the club's top prospect's eagerness showed in his return to the Major League lineup in the Braves' 5-2 loss to the Cardinals on Sunday.
"He might have been a little jumpy," manager Brian Snitker said. "He hit the homer and everything [in the Minor League game], but things get ramped up here."
As the leadoff man, Swanson struck out swinging against right-hander Lance Lynn in both of his plate appearances. He left after four innings in his first game since sustaining a right-side strain on March 4.
"I'm sure he felt good and he's excited about getting back to playing," Snitker said with a laugh. "As long as he's healthy, I think we're going to give him a day tomorrow and then get him back with a day off and then, after the day off and the night game [Thursday vs. the Tigers], he can probably just get back in the normal progression."
The Cardinals hit just two balls at Swanson on Sunday: Aledmys Diaz's one-out popup in the first and Jedd Gyorko's groundout immediately afterward.
Swanson had been partaking in practice sessions for the past week without noticing any discomfort. The Braves initially hoped he would play in Saturday's 7-5 loss to the Tigers, but they decided that morning to send Swanson to a Minor League game on the back fields. Before his injury, Swanson was 7-for-16 (.438) this spring with one homer, one double, three walks, one stolen base and four RBIs in six games.
Zak Kerr is a contributor to MLB.com. This story was not subject to the approval of Major League Baseball or its clubs.