Suzuki proving his worth at Braves camp
Veteran catcher hitting .375 after three doubles Sunday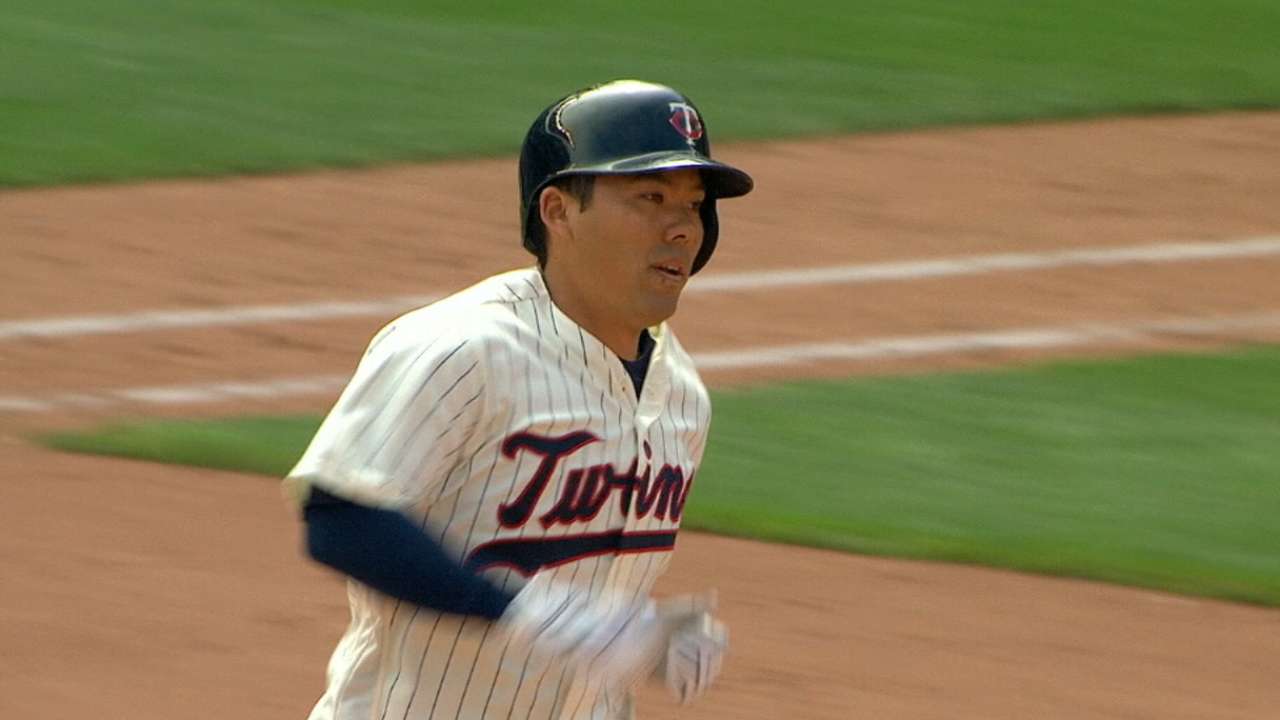 TAMPA -- As the regular season approaches, the Braves might be thankful they decided to give Kurt Suzuki a call in January.
For a portion of this offseason, the Braves toyed with the idea of utilizing Tyler Flowers and Anthony Recker as their catchers. Recker could be deemed a capable backup, but there were some concerns about him becoming the primary option if Flowers was sidelined by an injury for a significant stretch.
Thus, about a month before Spring Training began, the Braves contacted Suzuki, who signed a one-year, $1.5 million deal that includes $2.5 million worth of incentives.
Suzuki has seemingly found quick comfort with the Braves, who saw him record a double in each of his three at-bats during Sunday's 10-2 win over the Yankees at George M. Steinbrenner Field. These were the first extra-base hits of the spring for the 33-year-old Suzuki, who has recorded six hits through his first 16 Grapefruit League at-bats.
"I just like everything about him catching," Braves manager Brian Snitker said. "He's got a good feel for these guys and what they're doing. He's been doing it, and he's good at it."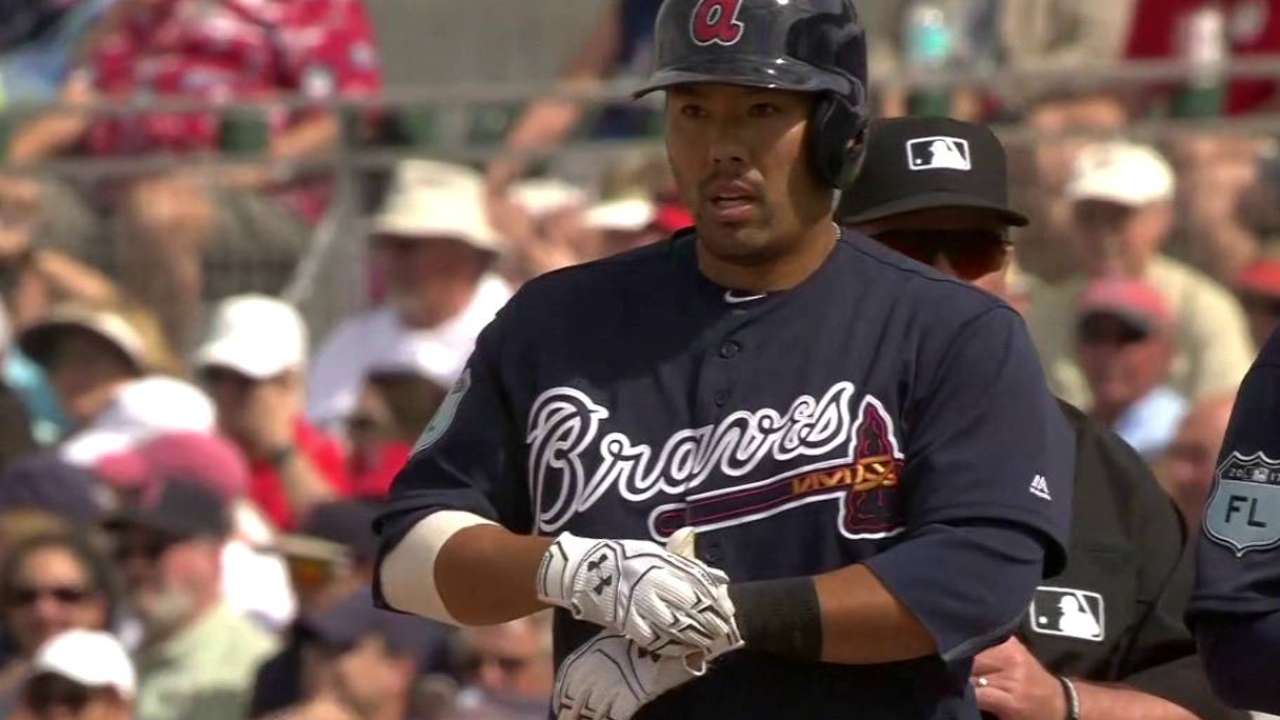 The 3.8 defensive fWAR Suzuki tallied last year ranked 20th of 24 catchers who logged at least 650 innings. But while he might not be a Gold Glove-caliber receiver, he seemingly has gained the trust of many of the pitchers he has worked with while making 1,102 starts behind the plate during his 10-season big league career.
"The thing that impresses me a lot about him is he doesn't expend a lot of energy catching," Snitker said. "It's not hard for him and he likes doing it. He'a a high-energy guy. He's been a real pleasure to be around this year."
Mark Bowman has covered the Braves for MLB.com since 2001. This story was not subject to the approval of Major League Baseball or its clubs.