Garcia mulling WBC 2017 opportunity
Veteran starter considering offer to join Team Mexico's roster
LAKE BUENA VISTA, Fla. -- Braves left-handed pitcher Jaime Garcia is still debating whether to accept the opportunity to pitch for his native Mexico in the 2017 World Baseball Classic.
"There are some conversations that need to happen before [a decision is made]," Garcia said. "I love my country. I've always wanted to represent them, but my priority is the Atlanta Braves because of how much they have invested in me and believe in me. So I'm focused on being ready in April and through October."
Garcia has not ruled out the possibility of pitching for Mexico, but he seems to be seriously considering simply remaining at Spring Training with the Braves to prepare for the upcoming season. Injuries have plagued the 30-year-old southpaw, who has made more than 20 starts in a season just three times since gaining a spot in St. Louis' rotation in 2010.
Garcia still regrets not being able to pitch in the 2013 World Baseball Classic because of a shoulder injury. The temptation to pitch this year is also enhanced by the fact that Mexico will play its first-round games on home soil.
But at the same time, Garcia has to weigh his past while remaining cognizant of the fact that he will be a free agent at the end of this season and can't afford another significant injury.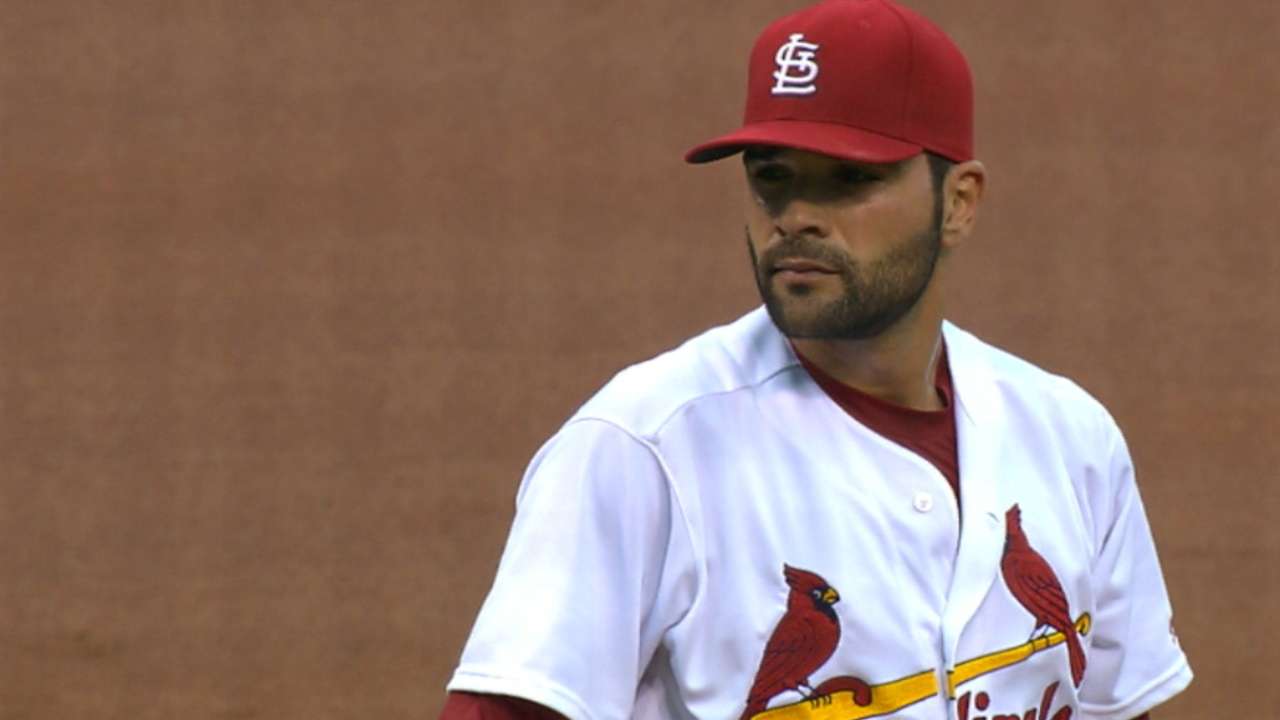 "The WBC doesn't change my preparation or my Spring Training philosophy," Garcia said. "If I go out there and pitch one round or two rounds, it's basically going to be like being at Spring Training. I'm obviously going to try to do well, but every time I take the mound whether it's a bullpen, a live BP, a Spring Training game or a World Series game, it's always been with the same intensity."
Garcia posted a 2.43 ERA in 20 starts for the Cardinals in 2015, but that figure rose to 4.67 in 30 starts last season as he faded down the stretch. This offseason, he was excited to learn he'd been traded to the Braves, a team he followed closely during his childhood.
"When the trade happened, I was very excited," Garcia said. "If I was to pick a team where I was going to go, Atlanta definitely would have been at the top of the list."
Mark Bowman has covered the Braves for MLB.com since 2001. This story was not subject to the approval of Major League Baseball or its clubs.