MLB.com Columnist
Anthony Castrovince
Bart Land: The Last Pitcher Show?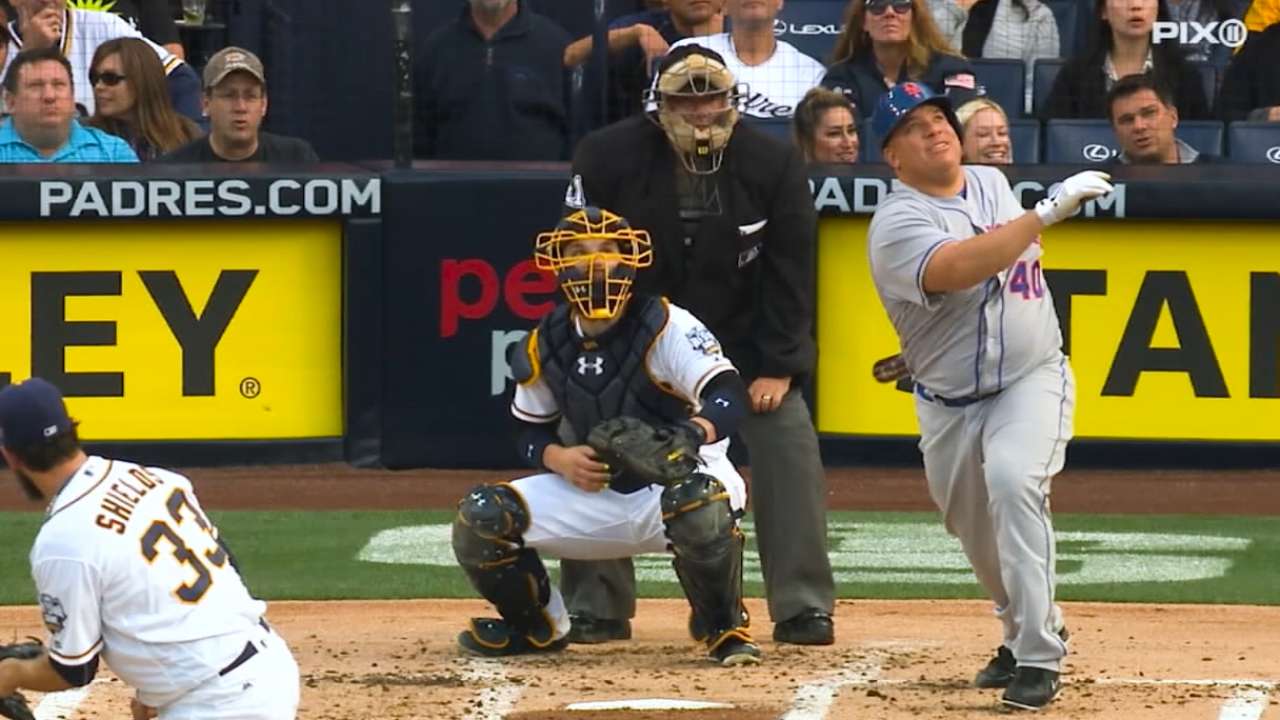 In a world of fiery fastballs and sculpted bodies and athletic ageism, one man set about to change everything we think we know about Major League Baseball.
He slung slop, but he threw strikes. His belly jiggled, but he was amazingly agile. He reached his 40s, but he kept getting people out.
His name was Bartolo Colon. And his story could make for a movie.
It is the story of an "Arrival," one in which a mysterious presence touches down in Atlanta -- after an extended layover in Orlando -- not via spacecraft but, rather, a one-year, $12.5 million contract. The Braves paid that knowing this man could, come "Hell or High Water," deliver quality innings to their rotation and Oscar-worthy GIFs to their social media feeds.
Listed at 5-foot-11 and 285 pounds, this man does not exactly come equipped with a "Hidden Figure," and yet, once again this winter, the 43-year-old Colon has bewitched us with his conditioning and the indefatigable work ethic that has helped him enjoy his profound longevity.
Bartolo Colon is getting after it in the Dominican Republic. He's chasing Marichal for the most wins by a pitcher from the DR. #Braves pic.twitter.com/8yBO5Z3oQh

— Jesse Sanchez (@JesseSanchezMLB) December 15, 2016
Said longevity is not something a reasonable person could have predicted.
Thirteen years ago, out in "La La Land" -- well, OK, it was actually Anaheim, but close enough -- Colon's career seemed to be speeding toward its conclusion. He was 31, with diminished velocity and scuffling secondary stuff, and coming off a year in which he logged an ERA north of 5.00. But he came up with the brilliant idea of throwing his best pitch -- a low-90s fastball that he could locate with precision -- over and over and over again. And in that 2005 season, he was "Captain Fantastic," winning 21 games and the American League Cy Young Award.
Since then, Colon has shook off the "Moonlight" and kept the sun shining on his career several times, achieving certified cult hero status over his last three seasons with the Mets.
And if you thought the guy with the lifetime .091 average who had on more than one occasion lost his helmet in a fruitless swing of the bat would never hit a home run in a big league ballgame, well, there he was in San Diego "by the Sea" last summer, swinging for the "Fences" and giving us a homer highlight we won't soon forget.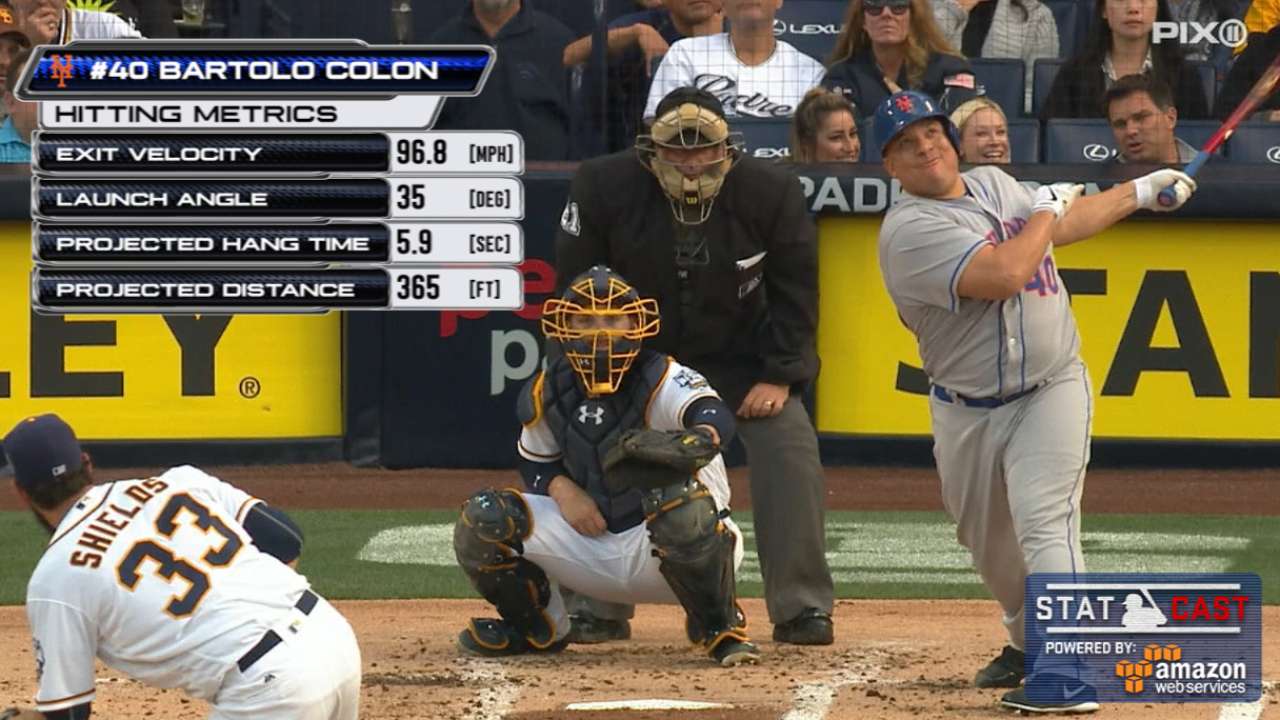 This man, this captivating cult figure, has a new home now, stoking a case of the sads at Citi Field, where he was "Lion"-ized for his efforts to lend stability to a young starting set.
In Atlanta they're counting on Colon and fellow 40-something R.A. Dickey, who is a curious case study all his own, to help bring respectability to a rotation that was lackluster last season. (Sorry, Braves fans, for briefly shining a "Spotlight" on 2016.) The Braves have a new ballpark, but their most intriguing addition is a man older than all but six Major League facilities.
Say what you will about his age. Say what you will about his stuff. Say what you will about his shape. Sometimes, there's a man -- and I'm talking about Big Bart here -- sometimes there's a man, well, he's the man for his time and place. He fits right in there. And that's Big Bart. In Atlanta. In 2017. It makes for a pretty good story, dude.
Anthony Castrovince has been a reporter for MLB.com since 2004. Read his columns and follow him on Twitter at @Castrovince. This story was not subject to the approval of Major League Baseball or its clubs.