Outfield continuity bodes well for Braves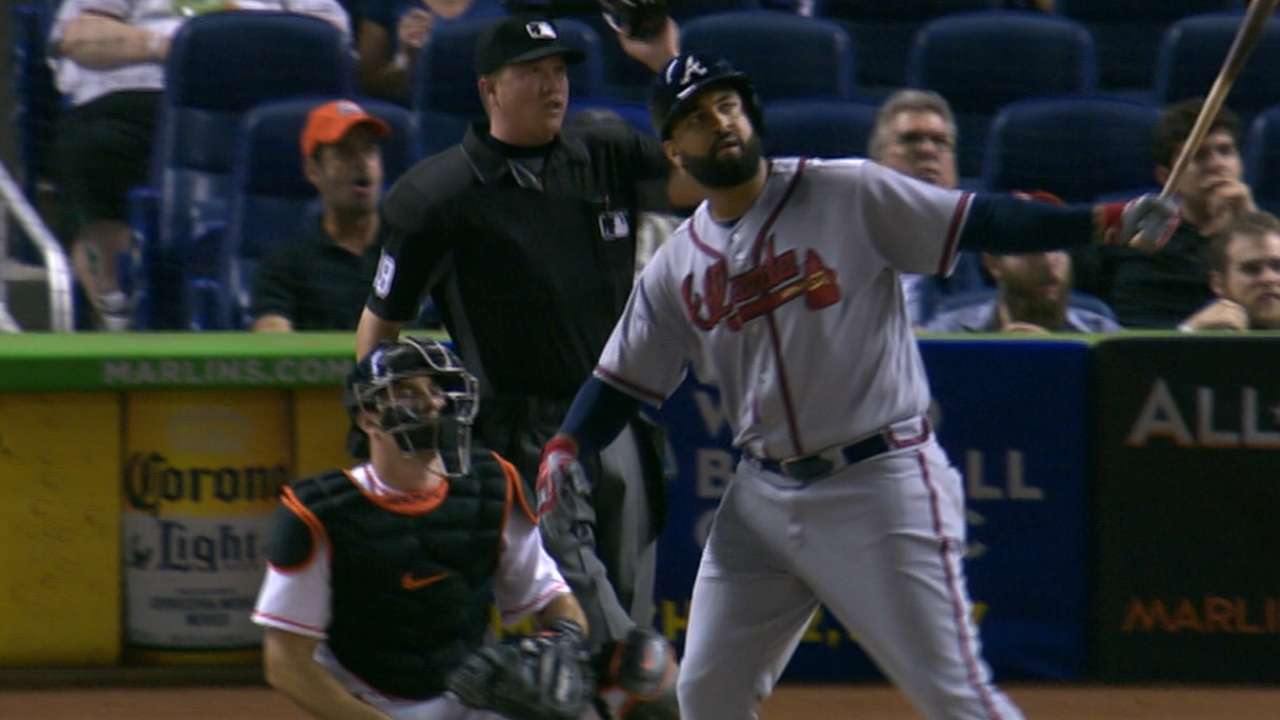 ATLANTA -- The Braves used 14 different starting outfielders over the course of the 267 games that were played from the start of the 2015 season through Aug. 1 of this past season. Their only players to make at least 75 starts as an outfielder within this span were Nick Markakis (249) and Cameron Maybin (126), who spent the entirety of the '16 season on the Tigers' roster.
While Markakis provided stability in right field and both Maybin and Ender Inciarte did their part to create some consistency in center field, the Braves used 12 different starting left fielders within the span that preceded the arrival of Matt Kemp, who made his Atlanta debut on Aug. 2 before serving as the starting left fielder during 54 of the Braves' remaining 56 games.
Continue Reading
Mark Bowman is a reporter for MLB.com. This story was not subject to the approval of Major League Baseball or its clubs.