Spring pitching order offers hint at Braves' rotation plan
With Teheran likely set for Opening Day, potential starters fall into place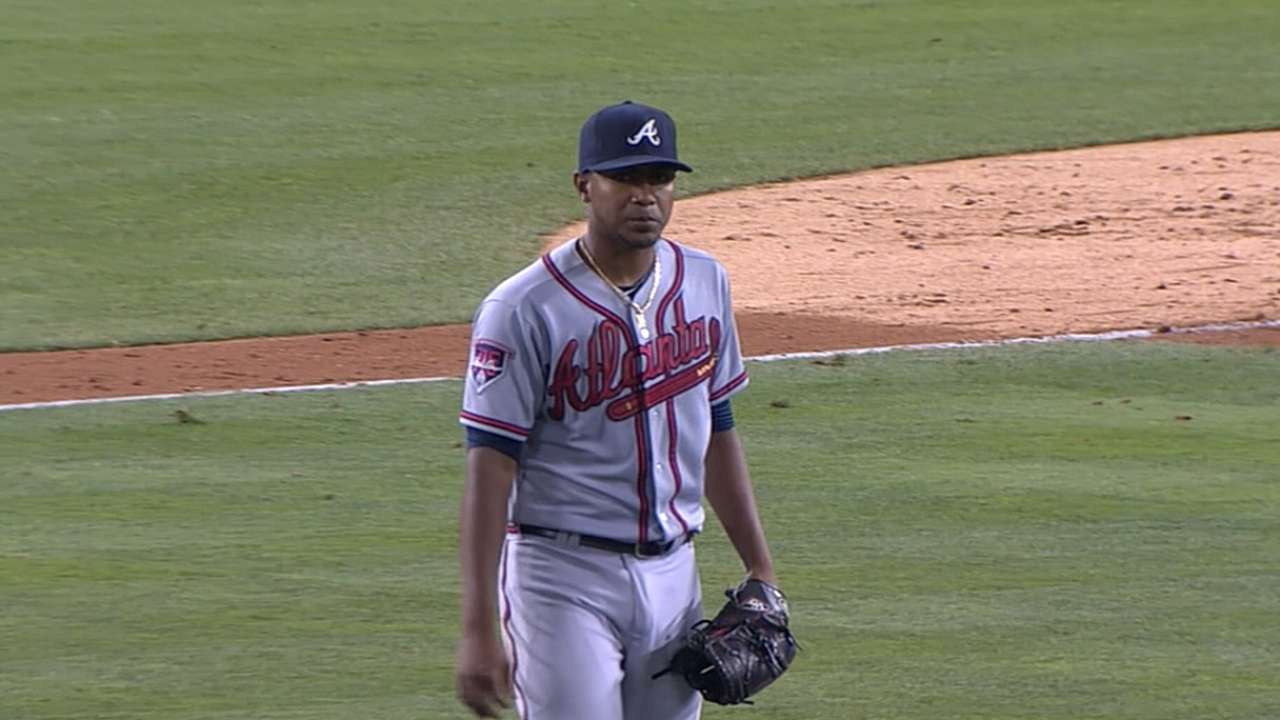 LAKE BUENA VISTA, Fla. -- Less than a year after Kris Medlen and Brandon Beachy suffered season-ending elbow injuries approximately 24 hours apart, the Braves are not going to announce their rotation plans during the first week of March.
But the club indicated their plans when they announced who will serve as starters through the first five days of the Grapefruit League season.
More
Mark Bowman is a reporter for MLB.com. This story was not subject to the approval of Major League Baseball or its clubs.