Braves bolster young rotation with vet Norris
Atlanta seeks rebound campaign from right-hander, who signs 1-year contract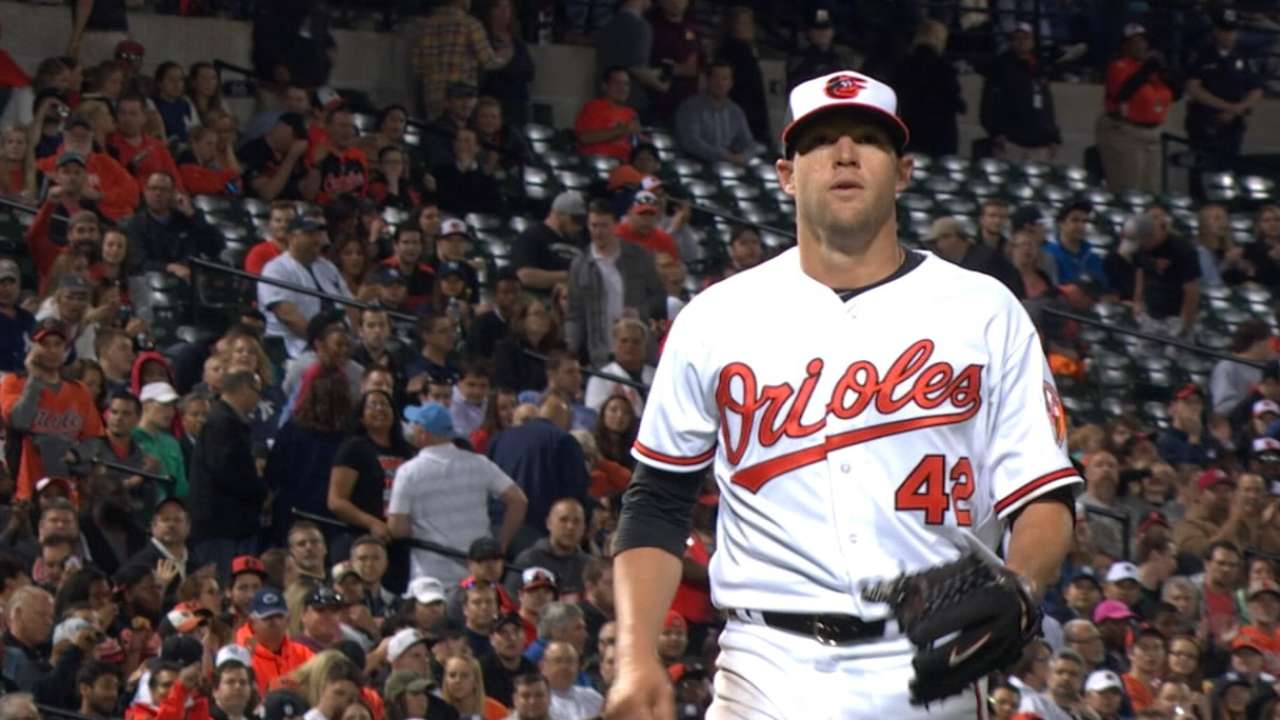 ATLANTA -- If Bud Norris bounces back from a rough 2015 season, he could prove to be the low-risk, high-reward starting pitcher that the Braves are seeking.
As Norris attempts to bounce back from the frustration he felt throughout this past season, he will have an attempt to be a real bargain within Atlanta's rotation. The 30-year-old veteran hurler signed a one-year, $2.5 million contract with the Braves after passing a physical on Wednesday afternoon.
More
Mark Bowman is a reporter for MLB.com. This story was not subject to the approval of Major League Baseball or its clubs.