Freeman ends 12-pitch at-bat with HR off Verlander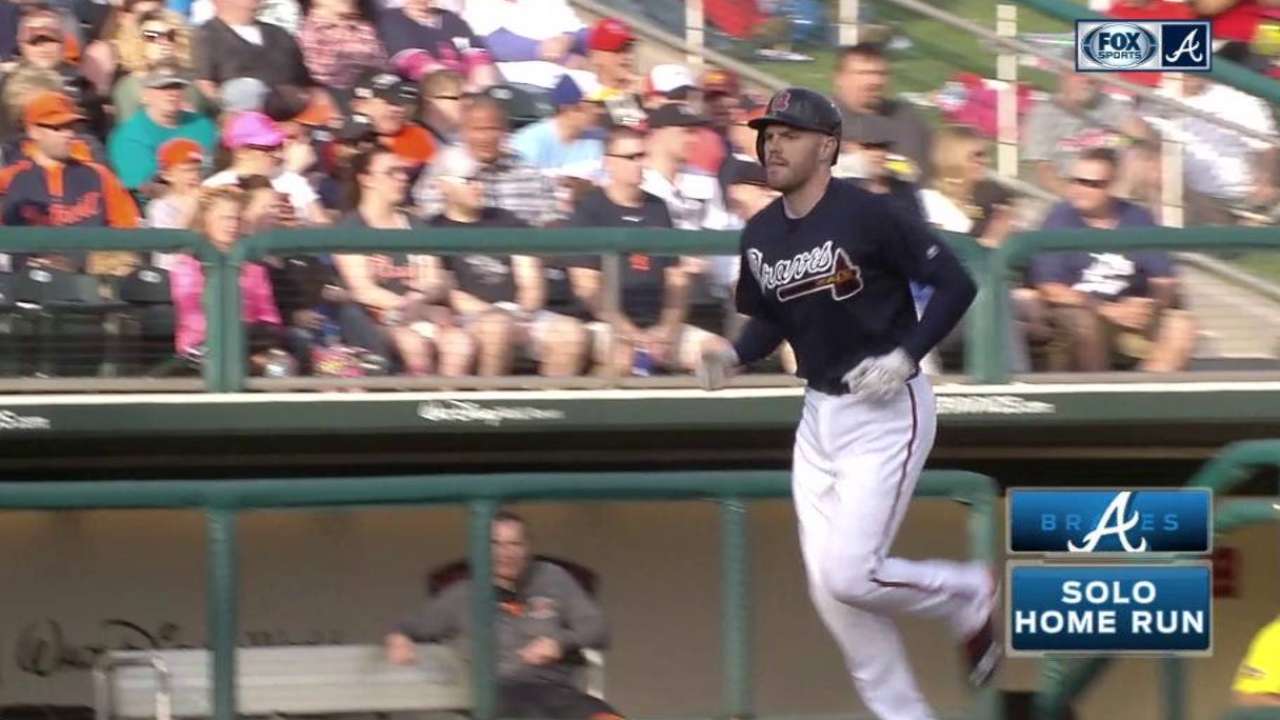 LAKE BUENA VISTA, Fla. -- When Freddie Freeman concludes his career, he likely won't have vivid memories of too many of the home runs he has hit during Spring Training. But there's a good chance he'll remember the one he hit immediately after he and Justin Verlander exchanged smiles in the midst of a long battle.
Freeman emerged victorious as he recorded his first home run of the spring at the end of a 12-pitch at-bat waged against Verlander during the first inning of Thursday night's 2-1 win over the Tigers. After the eighth foul ball went sailing into the stands behind the third-base dugout, the two veterans exchanged smiles.
Continue Reading
Mark Bowman has covered the Braves for MLB.com since 2001. This story was not subject to the approval of Major League Baseball or its clubs.