Elbow inflammation shelves Braves' Banuelos
Left-hander placed on 15-day DL; 24-year-old has innings limit this season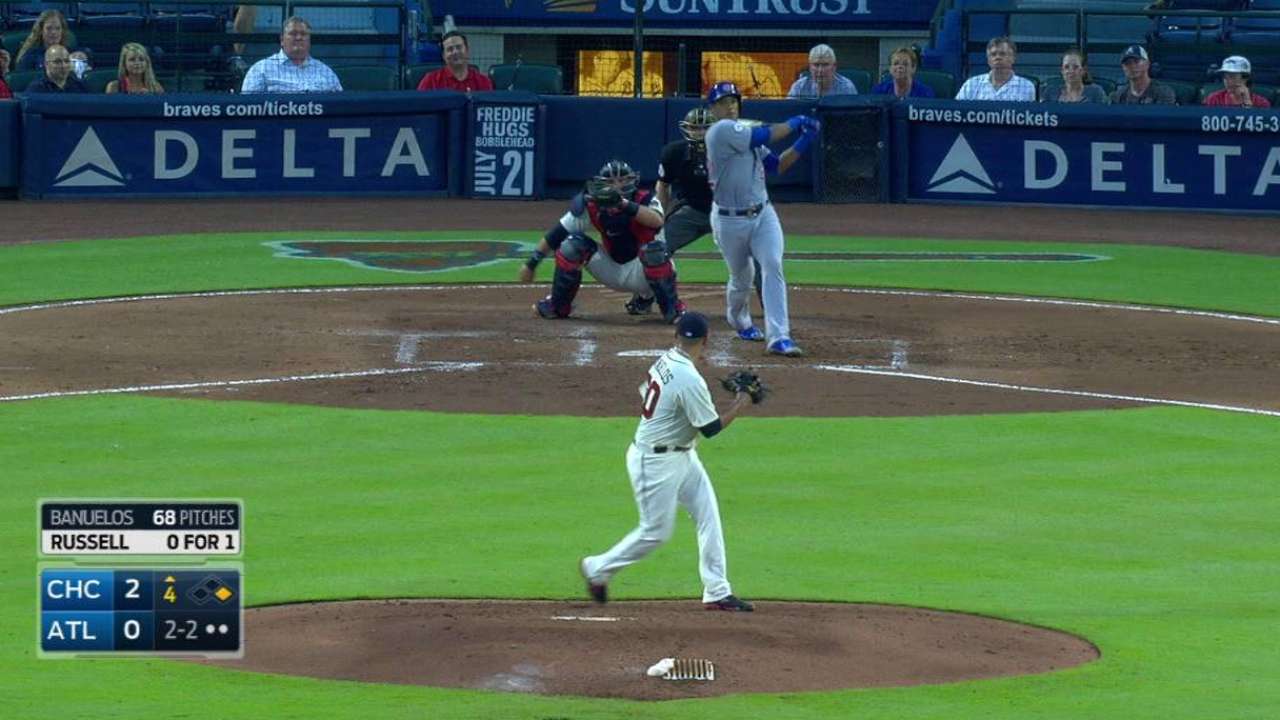 BALTIMORE -- Manny Banuelos' march toward his innings limit was halted on Tuesday, when the Braves placed him on the 15-day disabled list with left elbow inflammation.
The Braves do not seem too concerned about the recent elbow discomfort felt by Banuelos, who has already thrown 104 1/3 innings for Triple-A Gwinnett and Atlanta this season. The 24-year-old southpaw completed just 76 1/3 innings in his return from Tommy John surgery as a Yankees Minor Leaguer last year. Because of last season's cautious workload, Banuelos has a limit of approximately 120-130 innings this season. He has posted a 2.49 ERA in five appearances (four starts) since making his Major League debut on July 2.
More
Mark Bowman is a reporter for MLB.com. This story was not subject to the approval of Major League Baseball or its clubs.