Freeman ejected for arguing checked swing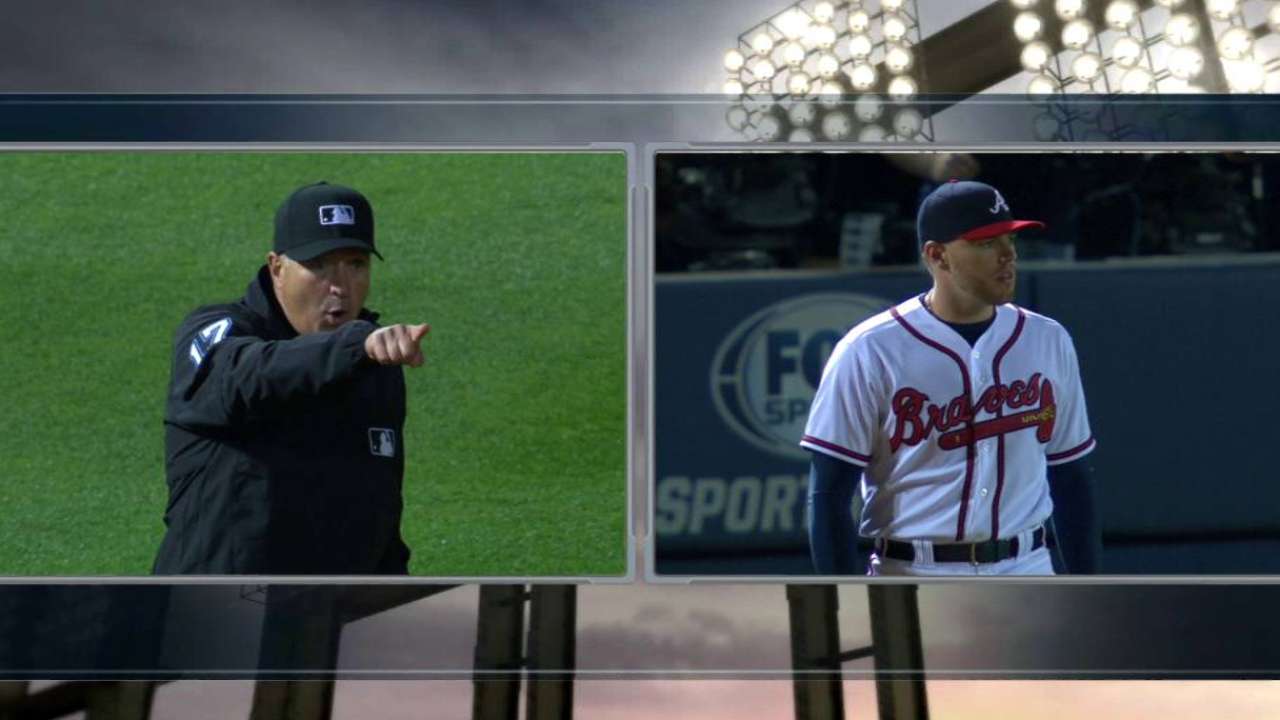 ATLANTA -- Atlanta Braves first baseman Freddie Freeman was ejected following his strikeout to end the fifth inning of Monday night's series opener with Washington.
With Atlanta leading, 2-1, Freeman, who already had two hits in the game, started toward first base believing he had checked his swing and drawn a walk on a 3-2 pitch from Nationals starter Doug Fister. But home-plate umpire Bill Welke appealed to third-base umpire John Hirschbeck, who ruled Freeman had gone too far, ending the inning and stranding runner Andrelton Simmons at third.
More
Jon Cooper is a contributor to MLB.com. This story was not subject to the approval of Major League Baseball or its clubs.