Inbox: Gattis the next domino in busy offseason?
Beat reporter Mark Bowman answers questions from Braves fans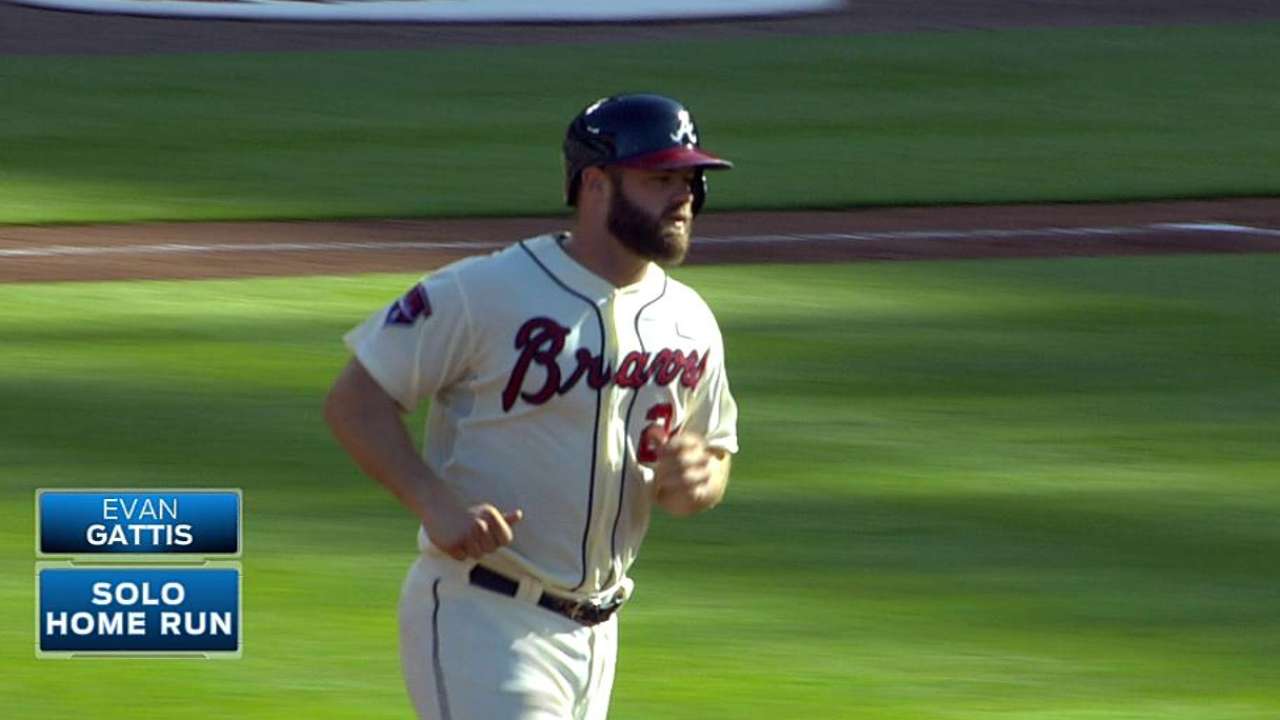 How much money have the Braves freed up this offseason?
-- Kaleb C., Bowling Green, Ky.
Simply accounting for the trades involving Jason Heyward and Justin Upton, the Braves gained approximately $21.7 million in payroll flexibility. When you account for other variables like arbitration projections and the raises the likes of Craig Kimbrel and Freddie Freeman will gain, there is now approximately $20 million available to fill remaining needs -- a starting pitcher, a backup catcher and a bench player to serve as the primary pinch-hitter.
More
Mark Bowman is a reporter for MLB.com. This story was not subject to the approval of Major League Baseball or its clubs.