Andrelton playing it safe with sore oblique
Shortstop hopes to be cleared for full baseball activities by next week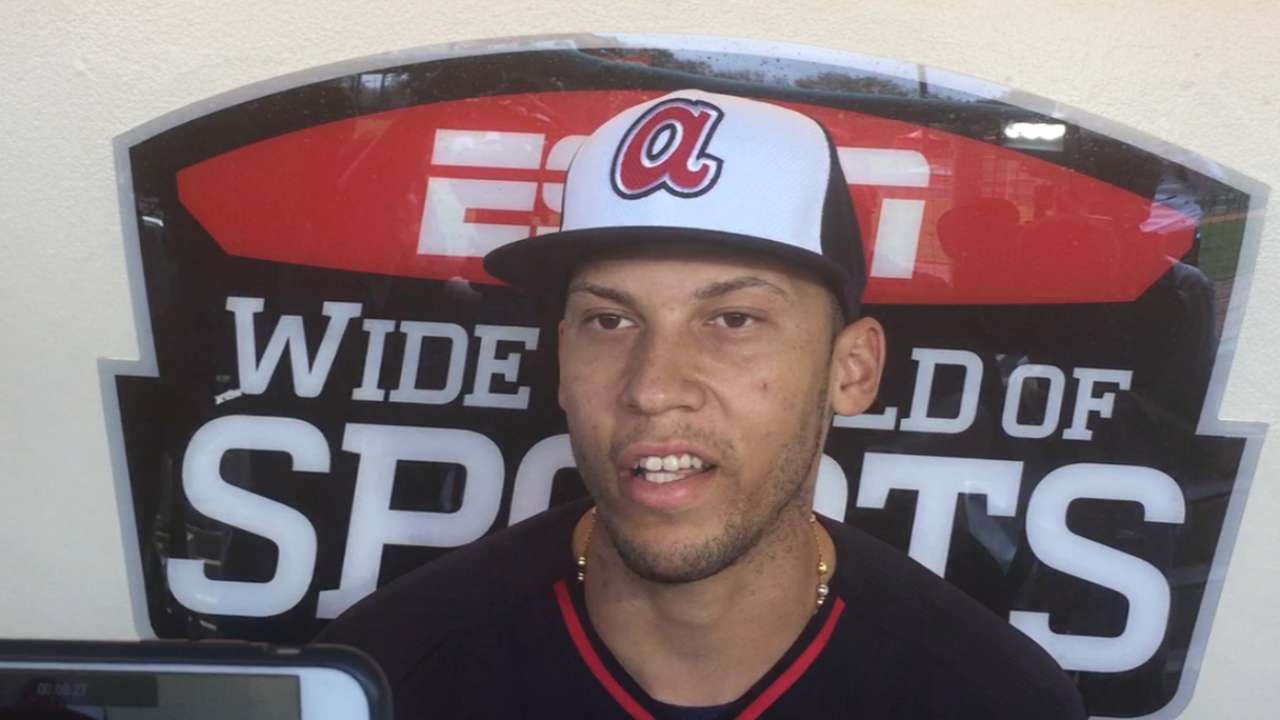 LAKE BUENA VISTA, Fla. -- When Andrelton Simmons entered Fredi Gonzalez's office on Thursday morning to inform him that he has been recently dealing with a sore left oblique, the Braves' manager viewed this as a sign that his high-energy shortstop is starting to understand the importance of keeping minor ailments minor.
"Two years ago, he wouldn't tell anybody anything, and the next thing, it's a big deal," Gonzalez said. "So good for him that he is starting to know that kind of stuff. … Good for him that he's maturing and growing up. Let's let the little stuff stay little. I'll be the last one that wants him off the field [when he's healthy]."
More
Mark Bowman is a reporter for MLB.com. This story was not subject to the approval of Major League Baseball or its clubs.