Vizcaino comes up short of two-inning save
'Best guy' gets through eighth, but unable to protect lead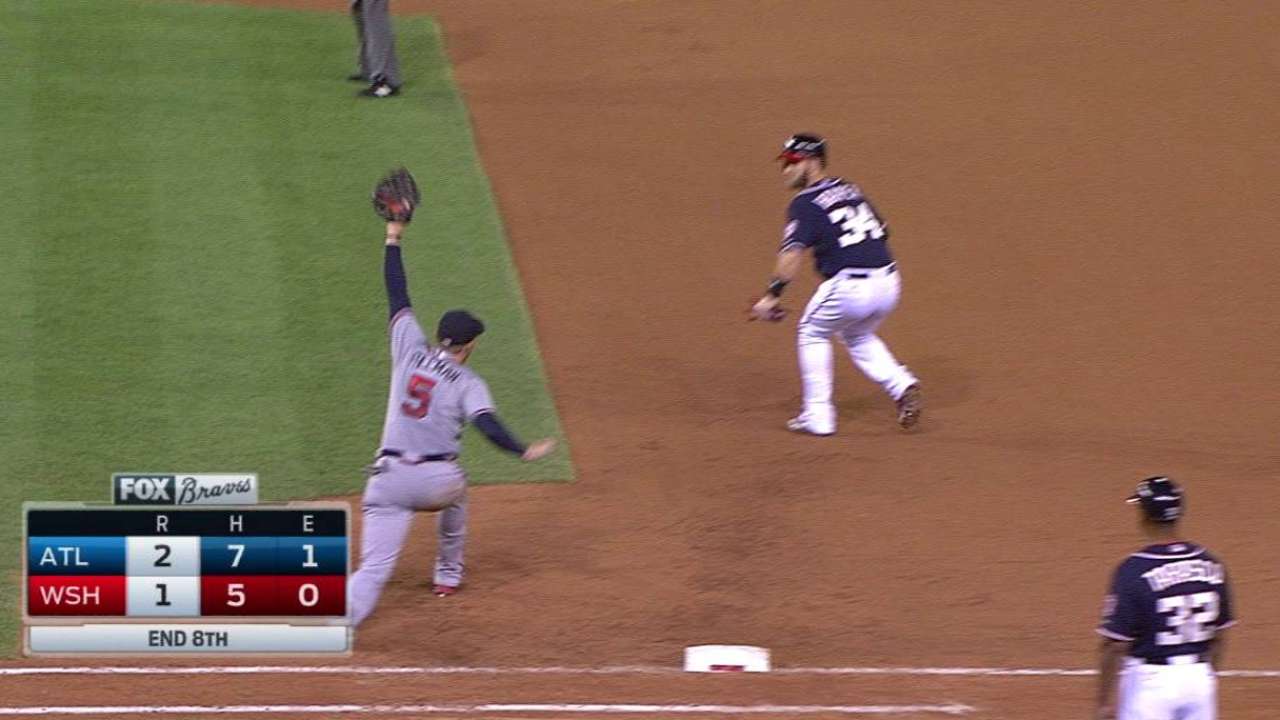 WASHINGTON -- Though the desired result was not achieved, Braves manager Fredi Gonzalez had no reason to second-guess his decision to give Arodys Vizcaino a chance to earn a two-inning save in Friday night's 5-2, 10-inning loss to the Nationals at Nationals Park.
Accounting for the lack of reliable depth in his bullpen, Gonzalez went against the book and made the decision to give Vizcaino the responsibility to protect a one-run lead while facing Bryce Harper, Ryan Zimmerman and Clint Robinson in the eighth inning.
More
Mark Bowman is a reporter for MLB.com. This story was not subject to the approval of Major League Baseball or its clubs.