Braves 3B Johnson set to come off DL
Roster move will present decisions for Fredi following acquisition of Uribe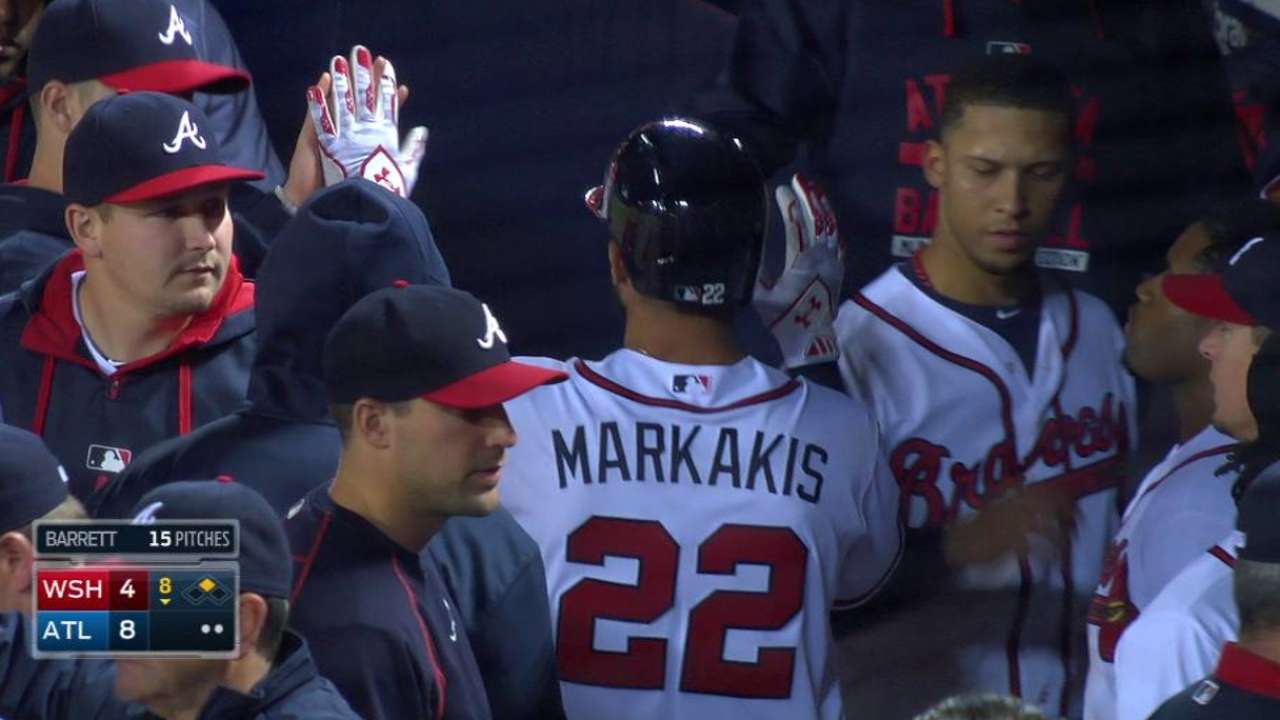 LOS ANGELES -- Chris Johnson will be activated from the disabled list before Wednesday night's series finale against the Dodgers. Now Braves manager Fredi Gonzalez will need to determine how to best utilize Johnson and his other right-handed third baseman -- the newly acquired Juan Uribe.
Uribe was acquired from the Dodgers in a multiplayer trade that expected to be approved by the Commissioner's Office on Wednesday. Johnson will be making his return one day earlier than expected, partly because the Braves did not want to promote a Minor Leaguer for just one game to fill one of the vacant roster spots created by the trade.
More
Mark Bowman is a reporter for MLB.com. This story was not subject to the approval of Major League Baseball or its clubs.