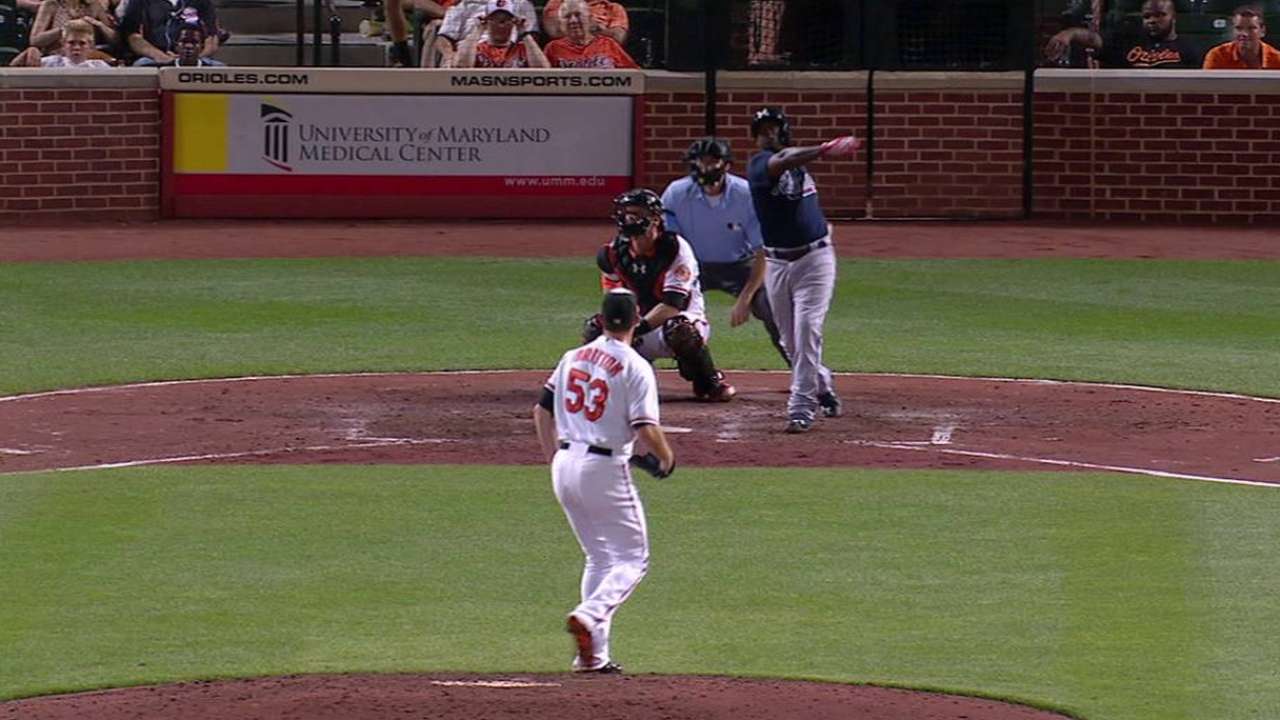 BALTIMORE -- After watching his team squander a few late-inning opportunities on Monday night at Camden Yards, Matt Wieters opened the bottom of the 11th inning with a home run off Luis Avilan to give the Orioles a 2-1 win over the Braves.
"That was a pitch, in that situation, I just wanted to go out there and throw strikes," said Avilan, who allowed the homer on a 1-0 fastball. "I didn't want to fall behind that hitter and have to throw a fastball. I think it was a good pitch. It was just a little bit up. Tough things happen. Sometimes you're going to be good and sometimes you're going to be bad."
More
Mark Bowman is a reporter and Connor Smolensky is an associate reporter for MLB.com. This story was not subject to the approval of Major League Baseball or its clubs.