Coppolella, Hart looking forward to 2016
Braves have financial flexibility, strong farm system to support rebuild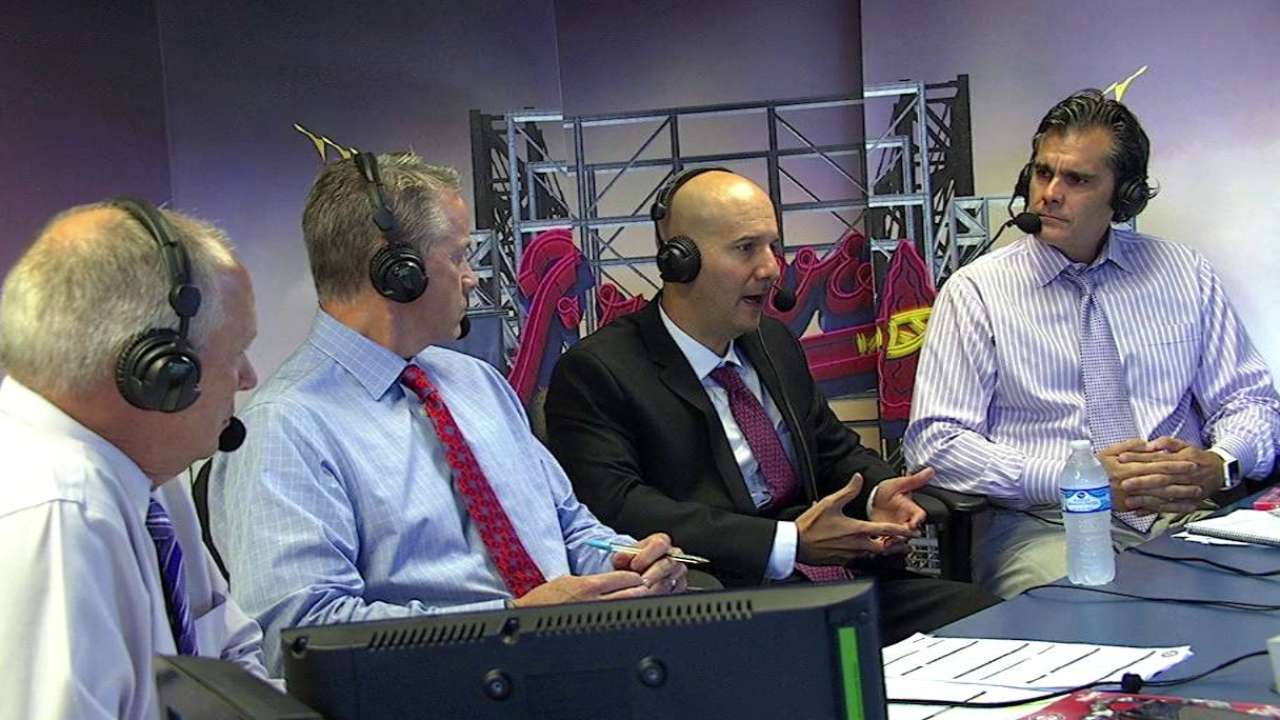 ATLANTA -- Still feeling some of the effects of spending the past year rebuilding their organization, Braves president of baseball operations John Hart and general manager John Coppolella returned to Turner Field on Monday morning to discuss why they are confident that the 2016 season will be much more satisfying.
"We will be better," Hart said. "We can't overhaul the whole offense. We know there are some limitations offensively. As we sit here today, we think that we can make progress offensively. We can make significant improvements with our pitching. We're going to have young pitchers who are a year older and a year better. I think we'll have a bullpen that will have a lot of depth. Does that translate to another 15-20 wins? Maybe."
More
Mark Bowman is a reporter for MLB.com. This story was not subject to the approval of Major League Baseball or its clubs.