As Braves look to contend, priorities mount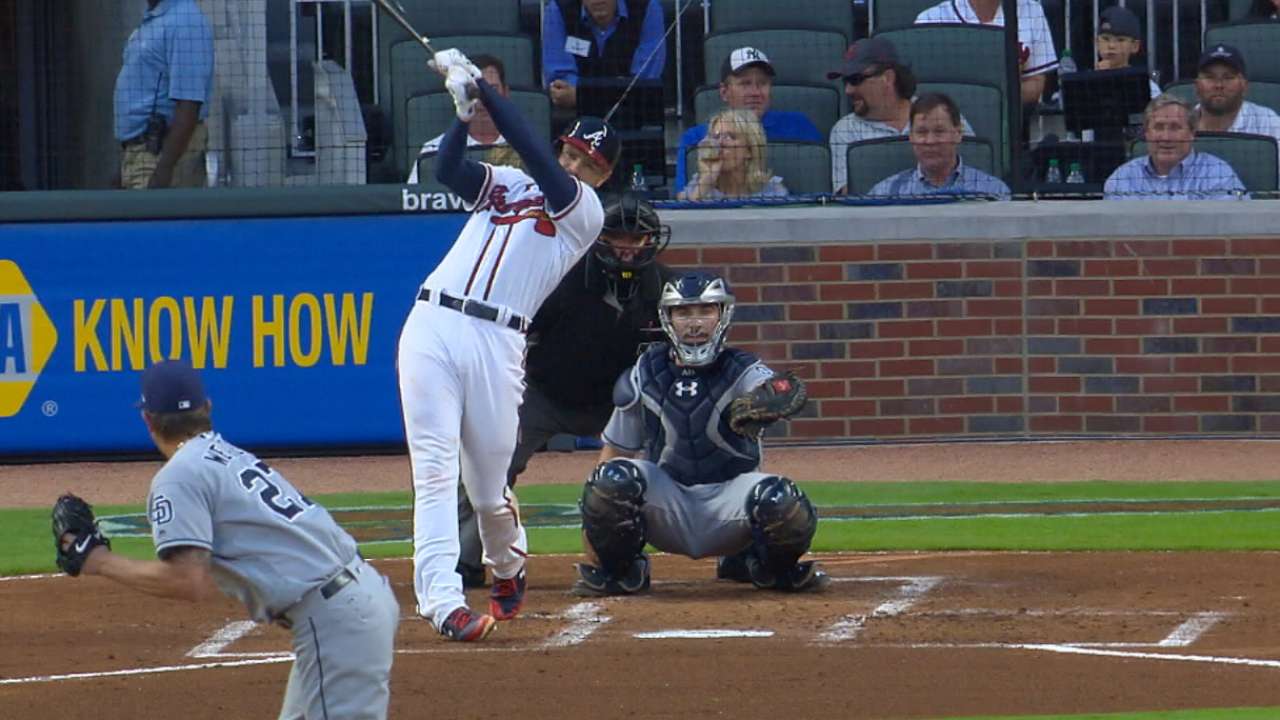 ATLANTA -- As the Braves enter the offseason and attempt to take another step toward re-establishing themselves as legitimate postseason contenders, they have an obvious need to make room for top prospect Ronald Acuna and a definite desire to upgrade their bullpen.
Recognizing the possibility Acuna could be ready to make his Major League debut on Opening Day, the Braves will place much of their early focus on trying to trade one of their corner outfielders -- Matt Kemp or Nick Markakis. There is certainly a desire to part ways with Kemp, but the two years remaining on his contract became more of an albatross as his conditioning once again became a concern during this year's injury-plagued season.
Continue Reading
Mark Bowman has covered the Braves for MLB.com since 2001. This story was not subject to the approval of Major League Baseball or its clubs.