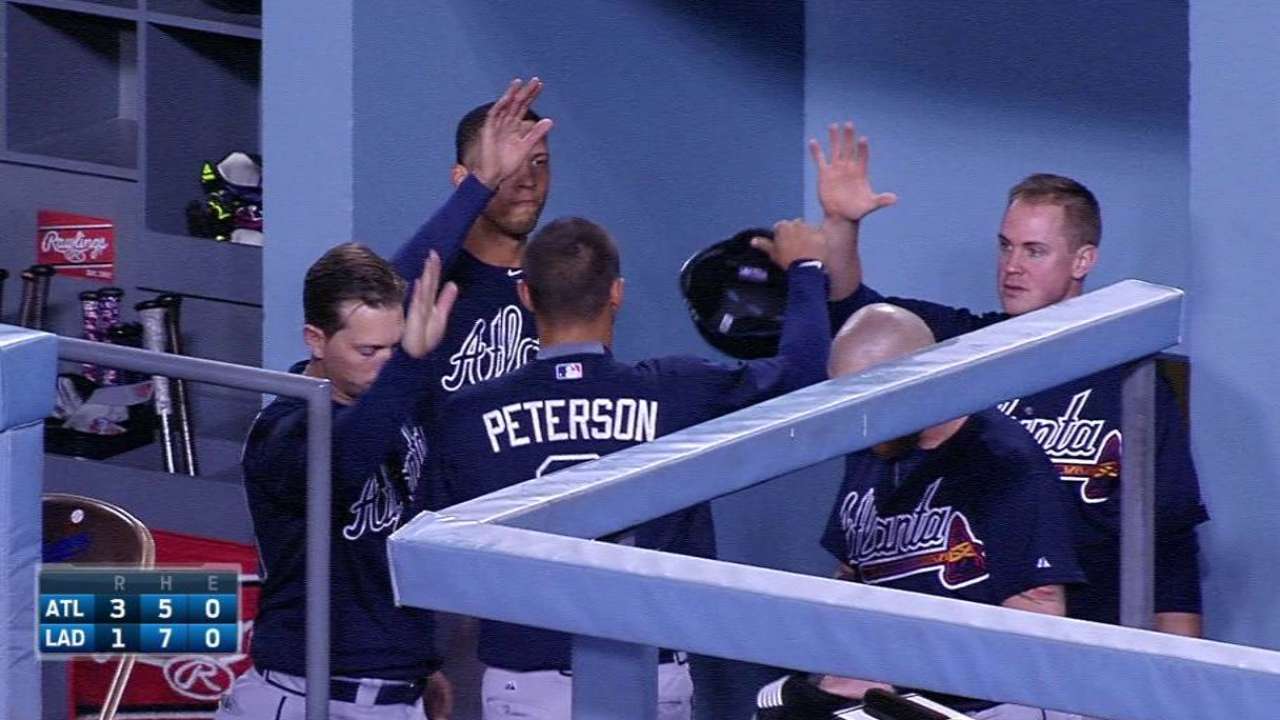 LOS ANGELES -- Nick Markakis' ground-rule double capped a two-run eighth inning against an erratic Adam Liberatore as the Braves capitalized on an Alex Wood gem for a 3-2 win over the Dodgers on Wednesday night at Dodger Stadium.
Andrelton Simmons scored the go-ahead run when Liberatore's 3-1 pitch to Freddie Freeman went to the backstop. Markakis followed the wild pitch with an RBI double, which provided the insurance run the Braves needed to overcome the one-out homer Alex Guerrero hit off Braves closer Jason Grilli in the ninth inning.
More
Mark Bowman is a reporter for MLB.com. Steve Bourbon is an associate reporter for MLB.com. This story was not subject to the approval of Major League Baseball or its clubs.