Braves lay first bricks at SunTrust Park
Aaron, Freeman take part in ceremony, help bury time capsules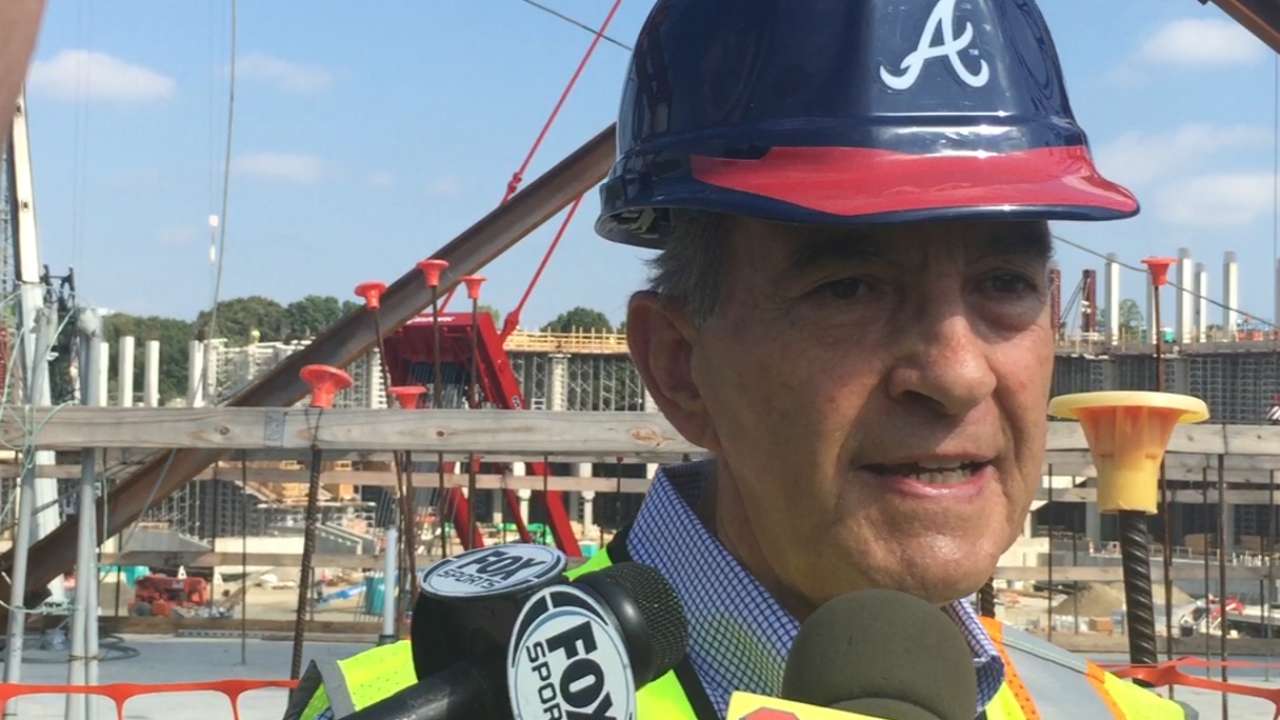 ATLANTA -- Hank Aaron and Freddie Freeman were among those at SunTrust Park on Thursday morning to ceremonially lay the first bricks that will be used to build the Braves' new state-of-the-art stadium that is set to open at the start of the 2017 season.
"As a little boy, I knew a little bit about laying bricks, I knew how to hold them," the 81-year-old Aaron said before laying his brick alongside the other decorative ones used in this ceremony that was staged in the upper portion of the stadium's construction.
More
Mark Bowman is a reporter for MLB.com. This story was not subject to the approval of Major League Baseball or its clubs.