Jonny on the spot: Gomes pitches 9th inning
Outfielder is first position player to pitch for the Braves since 1989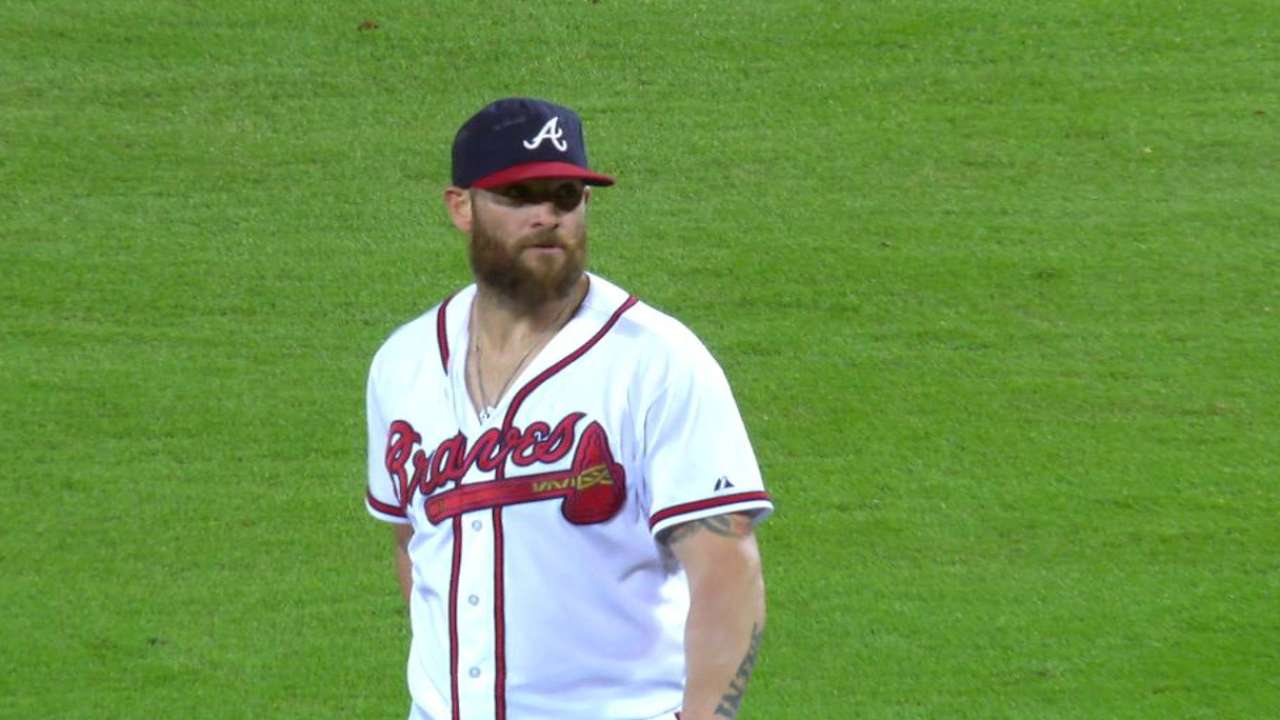 ATLANTA -- Jonny Gomes might revere baseball's sanctity more than any other current Major Leaguer. But the veteran Braves outfielder was still cognizant of the fact that he provided some levity and entertainment when he made his first career pitching performance during Friday night's 15-4 loss to the Yankees at Turner Field.
"Any time you're between the lines in a big league ballgame, it's not really a laughing matter, when you're up or down," Gomes said. "With that being said, it doesn't take the loss out of the loss column, but hopefully there were a couple chuckles."
More
Mark Bowman is a reporter for MLB.com. This story was not subject to the approval of Major League Baseball or its clubs.