Braves determined to step forward in 2016
Club aims to reconstruct bullpen, add bat in hopes of returning to contention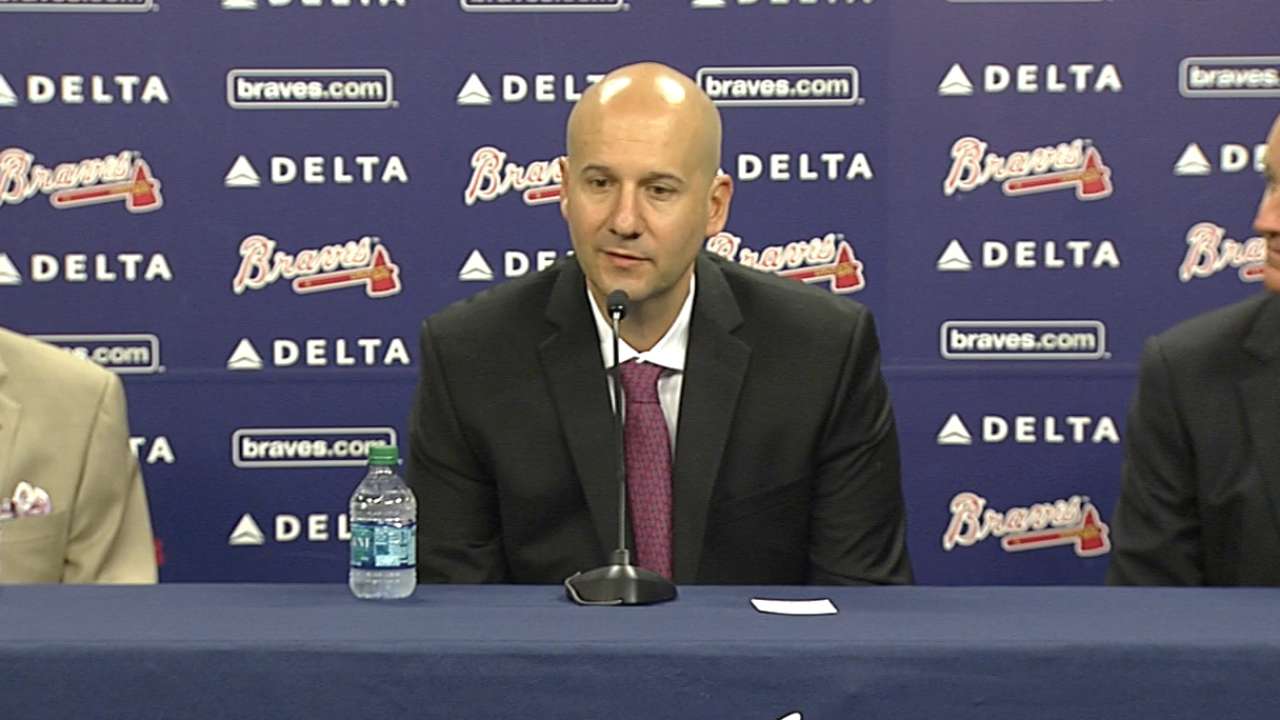 ATLANTA -- Though many of the decisions the Braves have made over the past year have been aimed toward becoming a legitimate playoff threat in 2017, the troubles they experienced during the second half of this past season have made them determined to not experience a repeat in '16.
This does not mean the Braves will aggressively pursue Zack Greinke -- who is expected to opt out of his deal with the Dodgers -- David Price or any of the other top-tier starting pitchers on the free-agent market. But with approximately $30 million available to spend, they will look to do whatever they can to reconstruct their bullpen, add another bat to their lineup and possibly enhance their rotation with a touch of experience.
More
Mark Bowman is a reporter for MLB.com. This story was not subject to the approval of Major League Baseball or its clubs.