Bench spots yet to be determined as season draws near
Almonte, Gosselin, Perez, K. Johnson and Terdoslavich among Braves in running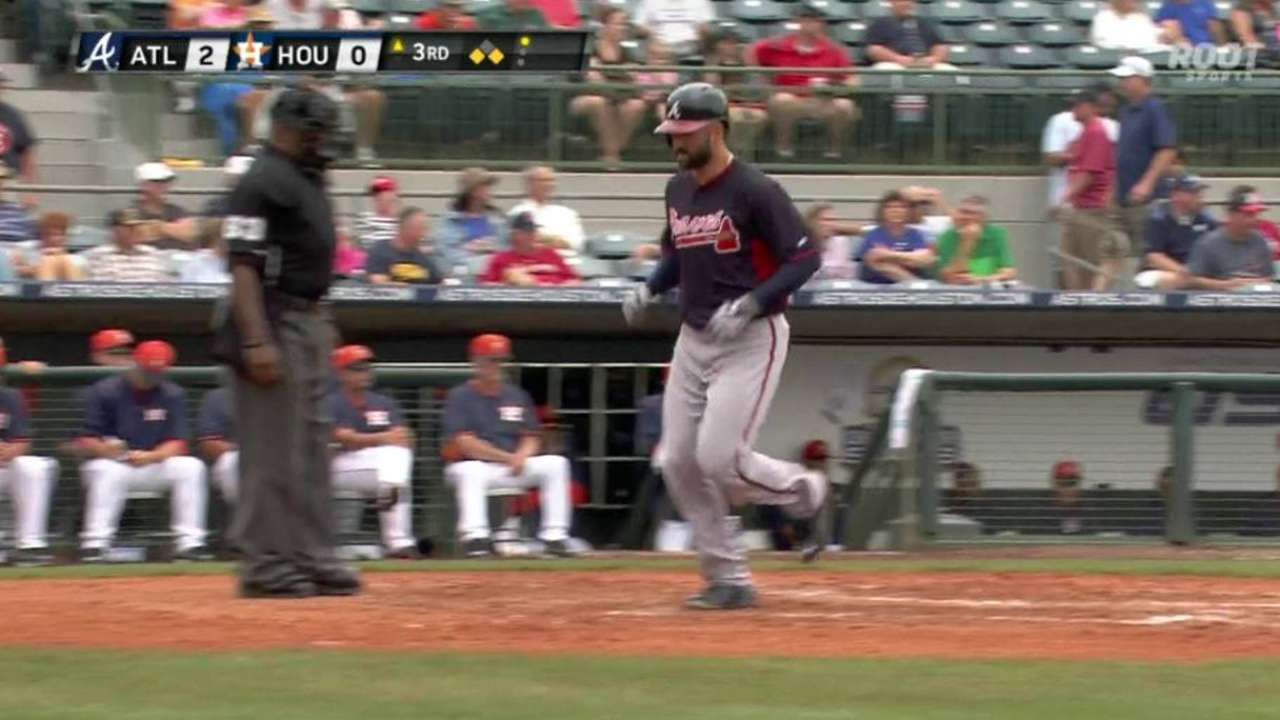 BRADENTON, Fla. -- Braves manager Fredi Gonzalez has a pretty good feel for how his Opening Day lineup will look and who will serve as his starting pitchers for the first three games of the season. But over the next week, he will have to determine exactly how he wants to round out his bench.
"There are some situations if we make a decision, the other guy doesn't go away," Gonzalez said. "So it buys us another month or two weeks or three weeks to keep evaluating him. For example, if we break with a certain outfielder and it doesn't work, the other outfielder that didn't make the club is still with us in the organization. So we've got some flexibility there."
More
Mark Bowman is a reporter for MLB.com. This story was not subject to the approval of Major League Baseball or its clubs.