Inbox: How will Braves fill in roster holes?
Beat reporter Mark Bowman answers questions from fans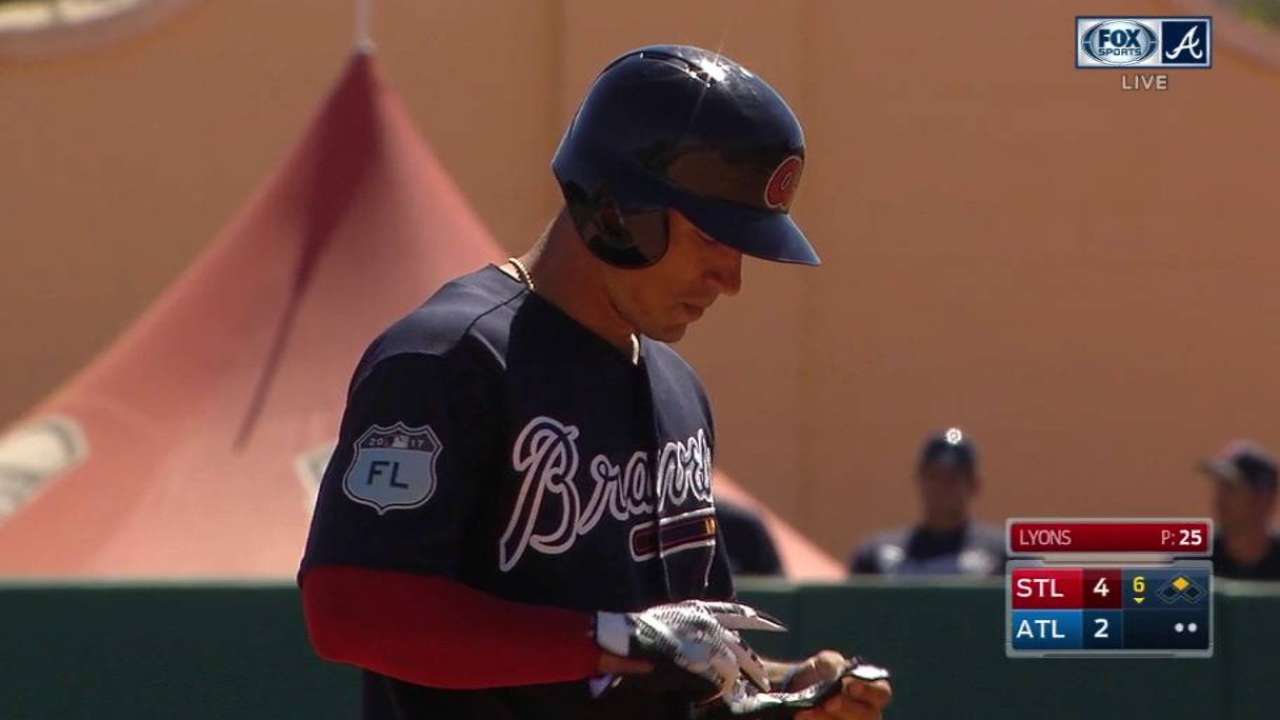 Do you see the Braves adding two bench pieces? Adding a power-hitting outfielder would help the roster.
-- @BradSebek
This seems highly unlikely, and quite frankly, there is a chance the Braves won't end up making any additions to alter their four-man bench, which currently projects to be Jace Peterson, Chase d'Arnaud, Emilio Bonifacio and Kurt Suzuki. Right now, Peterson and Suzuki are essential locks, and Bonifacio is pretty close to gaining this status.
Continue Reading
Mark Bowman has covered the Braves for MLB.com since 2001. This story was not subject to the approval of Major League Baseball or its clubs.