After accident, Rodriguez says he feels grateful
Braves player discusses family's strength and hopes to play this season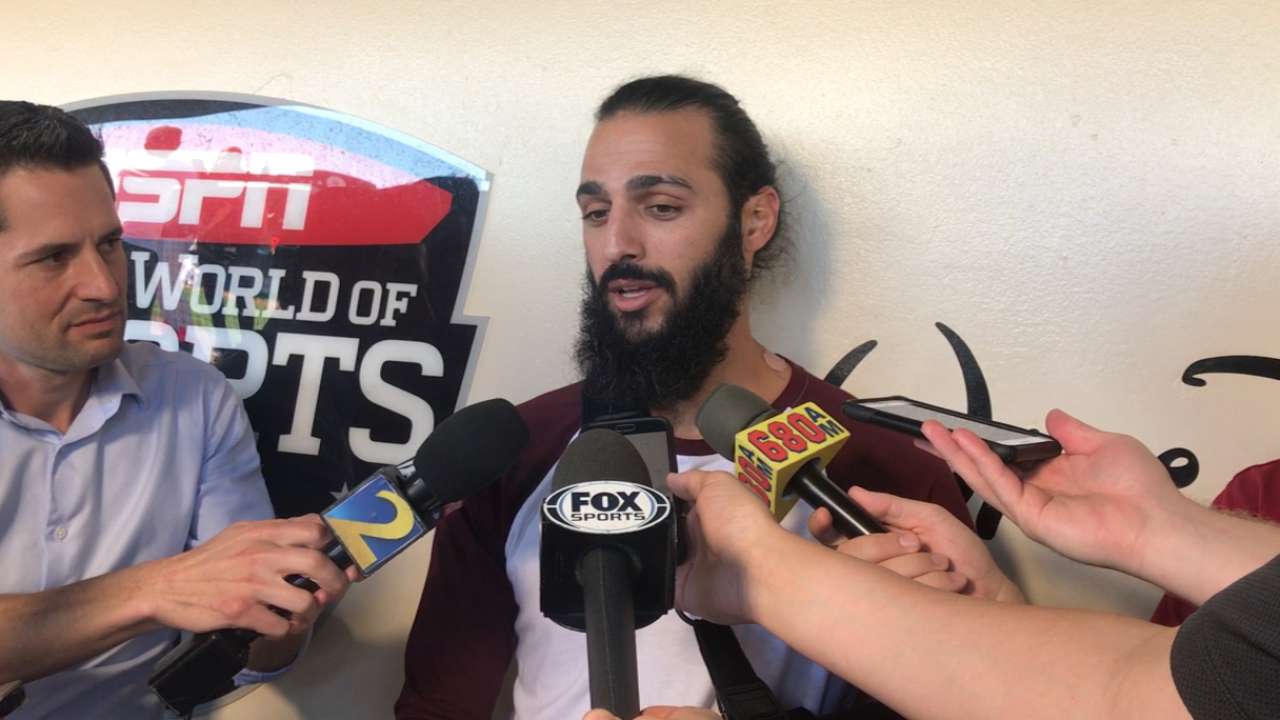 LAKE BUENA VISTA, Fla. -- Sean Rodriguez never envisioned he would introduce himself to his new Braves teammates while wearing an arm sling and staring at the likelihood of being sidelined throughout the upcoming season.
But when Rodriguez was forced to do so after coming to the Braves' Spring Training complex on Sunday afternoon, he remained comforted by the daily gratitude he has felt since he, his wife, Giselle, and two of their children survived a Jan. 28 car accident that claimed the life of a man who had stolen a police car in Miami.
Continue Reading
Mark Bowman has covered the Braves for MLB.com since 2001. This story was not subject to the approval of Major League Baseball or its clubs.