Braves' new-look lineup aims to cut down strikeouts
Club will rely more on speed, consistent contact to generate offense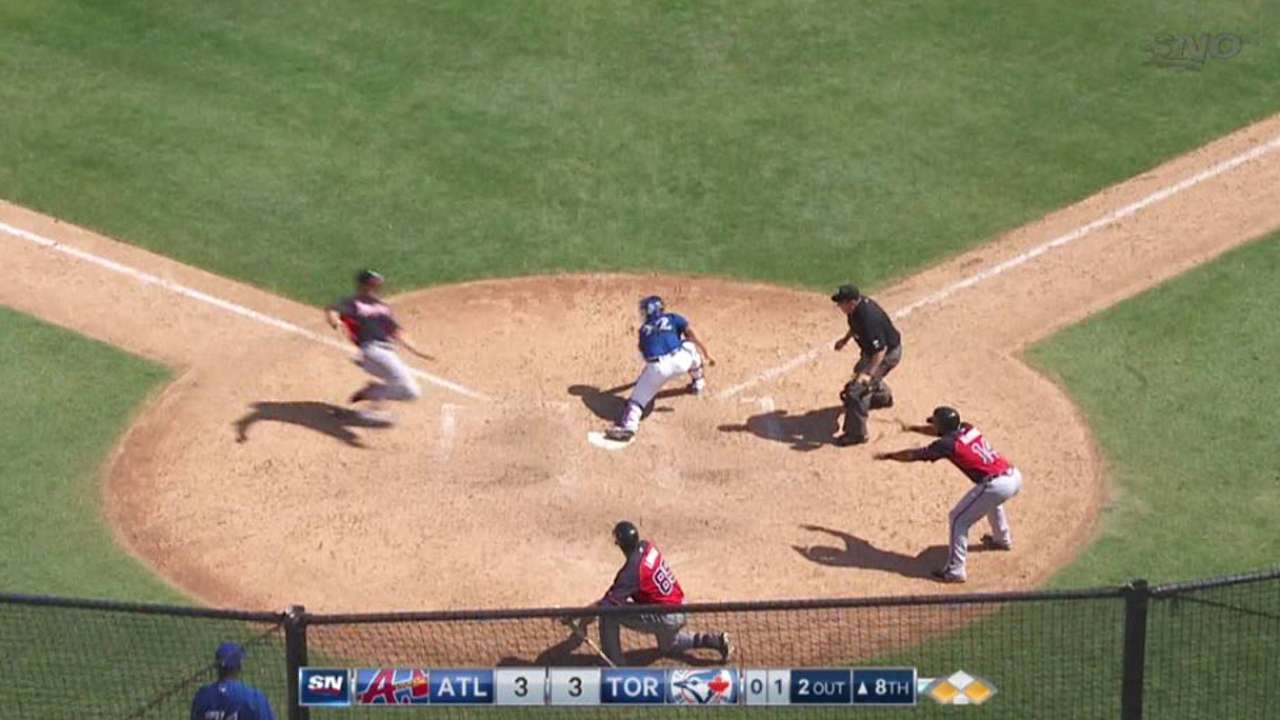 LAKE BUENA VISTA, Fla. -- As the Braves prepare to enter this season without the power they lost by trading Jason Heyward, Justin Upton and Evan Gattis in the offseason, they are hoping their new-look lineup will prove to be much more efficient than the free-swinging lineup that consistently produced frustration last year.
The Braves have produced the franchise's four-highest strikeout totals each of the past four seasons and been set down by whiffs during 22.6 percent of their plate appearances both of the past two years. Atlanta's reliance on power proved effective when it won the National League East with the help of an NL-best 181 homers in 2013. However, the Braves died by the sword, too, as they totaled just 123 homers en route to recording 79 wins last year.
More
Mark Bowman is a reporter for MLB.com. This story was not subject to the approval of Major League Baseball or its clubs.