Vets trying to get message through to youngsters
Clubhouse leadership maintaining focus for final month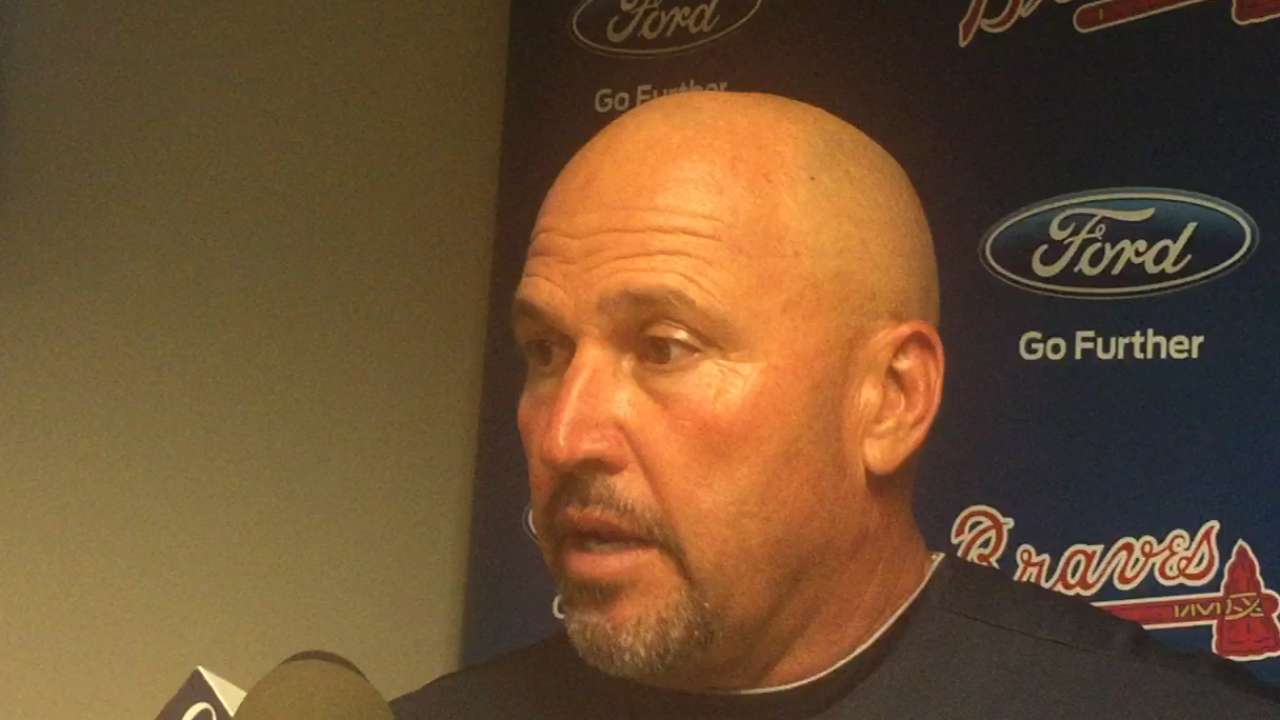 WASHINGTON -- After the Braves endured their third double-digit loss within a seven-day span on Thursday, Nick Swisher was among the veterans who addressed some of the younger players with a reminder that there is still time to show some pride and make strides that could create both immediate and future benefits.
"We've got to all come together and do this thing together," Swisher said. "That is our fight right now, coming together as a unit and doing this as a unit. You can't do this as individuals. As much as you'd like to do it, you can't be LeBron James -- get the ball every time down the court and just dunk. That's just not going to happen. This [stinks] that it's happened, but I think this is going to help us in the long run so much because nobody likes getting their [butt] kicked."
More
Mark Bowman is a reporter for MLB.com. This story was not subject to the approval of Major League Baseball or its clubs.