Inbox: What is Braves' biggest surprise of '17?
Beat reporter Mark Bowman answers questions from Atlanta fans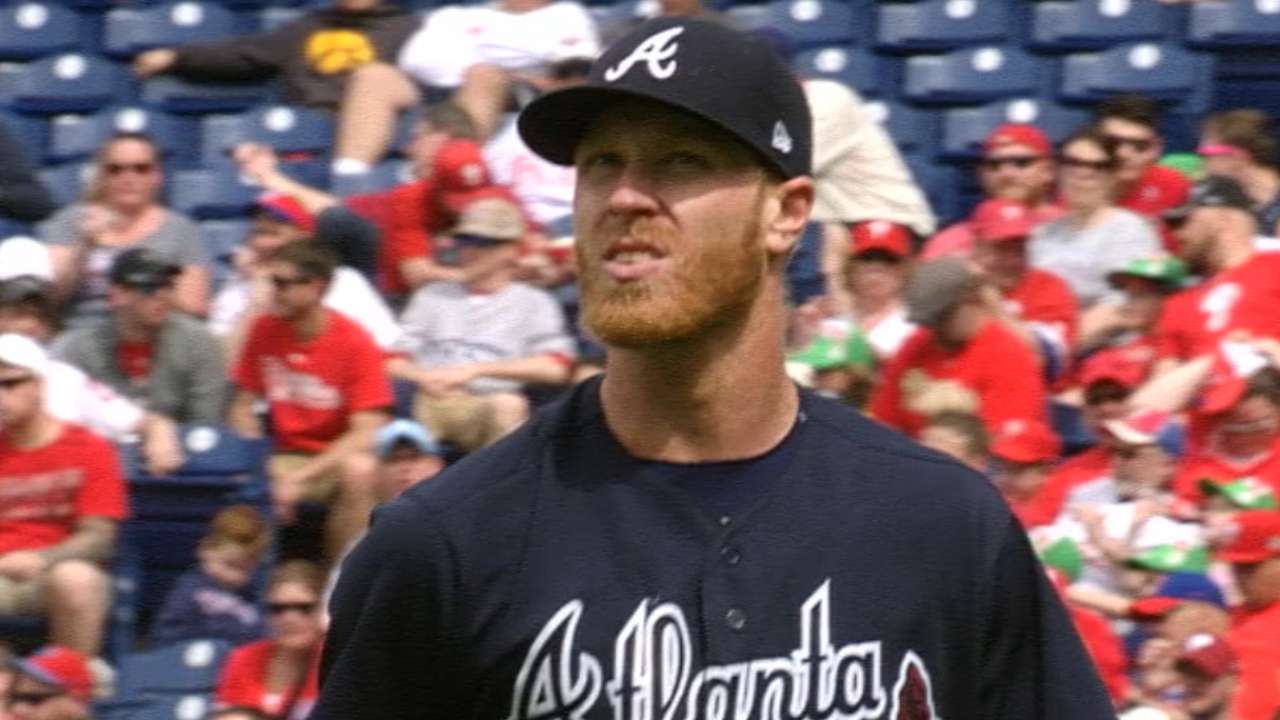 What's the biggest surprise to you so far? Pleasant and not so pleasant?
-- @A_A_ron_Smith
Look, we all know that the bench has managed to be even more problematic than envisioned, and that the bullpen has had its fair share of shaky outings. But many of these warts might have been less noticeable with some more consistent production from leadoff hitter Ender Inciarte, who has a .238 on-base percentage through the first 18 games.
Continue Reading
Mark Bowman has covered the Braves for MLB.com since 2001. This story was not subject to the approval of Major League Baseball or its clubs.