Facing growing pains, Wood knows he must adjust
After stellar finish to '14, lefty has posted 4.32 ERA this season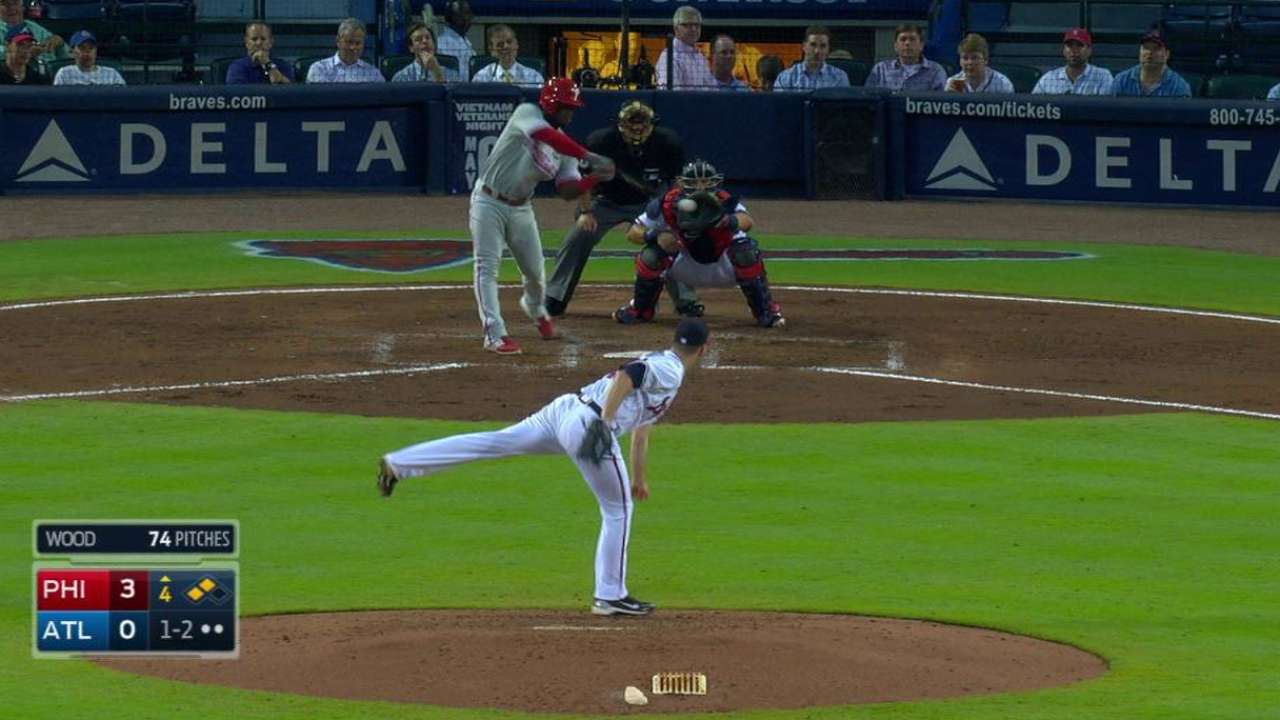 ATLANTA -- Alex Wood fast-tracked his way through the Braves' Minor League system in 2013 and proved to be one of Atlanta's top starting pitchers during the second half of last season. But through the first month of this season, the southpaw has been routinely introduced to the frustration he felt after being pulled during the fifth inning of Monday night's 5-2 loss to the Phillies.
"The time is now," Wood said. "I've got to make an adjustment. It's a humbling game to say the least. It's one of those things where there's no doubt in my mind that I'm going to figure it out. It's just a matter of when. I think it will be sooner rather than later."
More
Mark Bowman is a reporter for MLB.com. This story was not subject to the approval of Major League Baseball or its clubs.