Swanson gets custom glove to honor fallen friend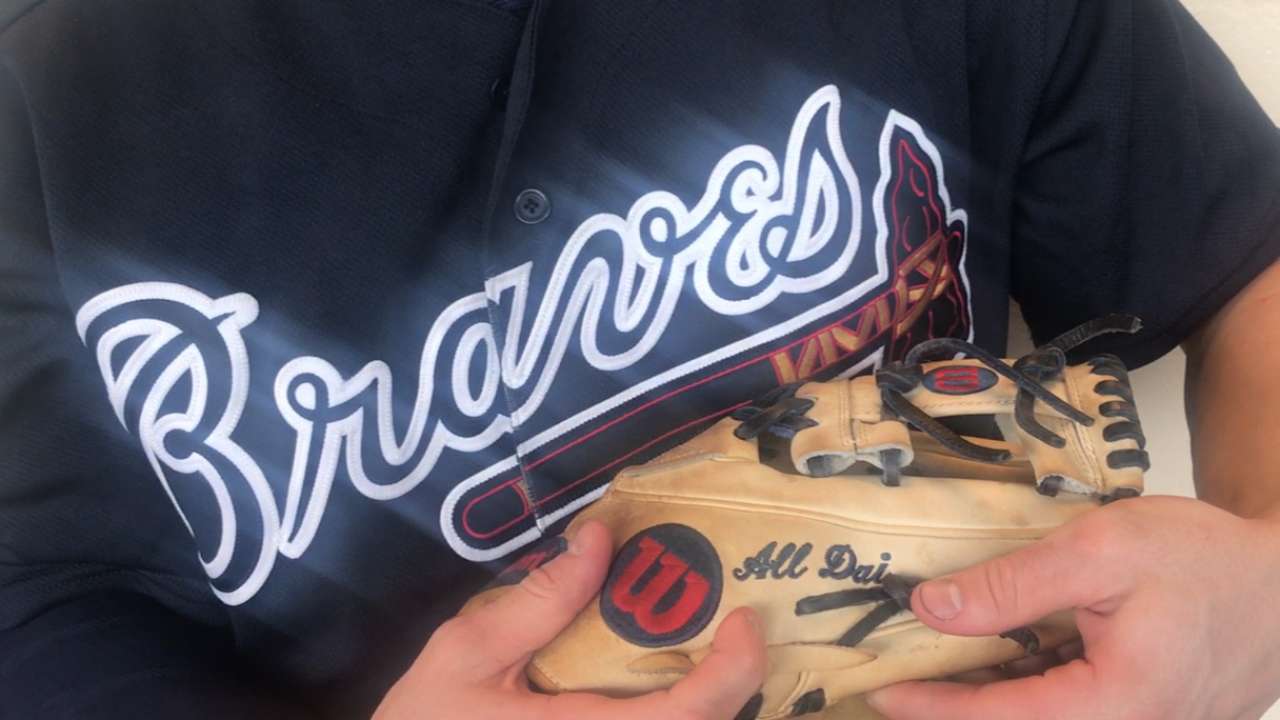 LAKE BUENA VISTA, Fla. -- When Braves shortstop Dansby Swanson takes the field this year, he'll once again be able to look at his glove and proudly remember the times he spent with Dai-Jon Parker, a former Vanderbilt University basketball player who passed away two years ago.
Swanson received his new Wilson A2000 glove before the Braves staged their first full-squad workout on Saturday. The leather that will rest upon his left thumb is adorned with the words "All Dai", a tribute to Parker, who was 22-years-old when he drowned after being involved in a tubing accident on an Indiana lake.
Continue Reading
Mark Bowman has covered the Braves for MLB.com since 2001. This story was not subject to the approval of Major League Baseball or its clubs.