Freeman the key for Braves as leader, face of team
First baseman credits newcomer Gomes with making him work even harder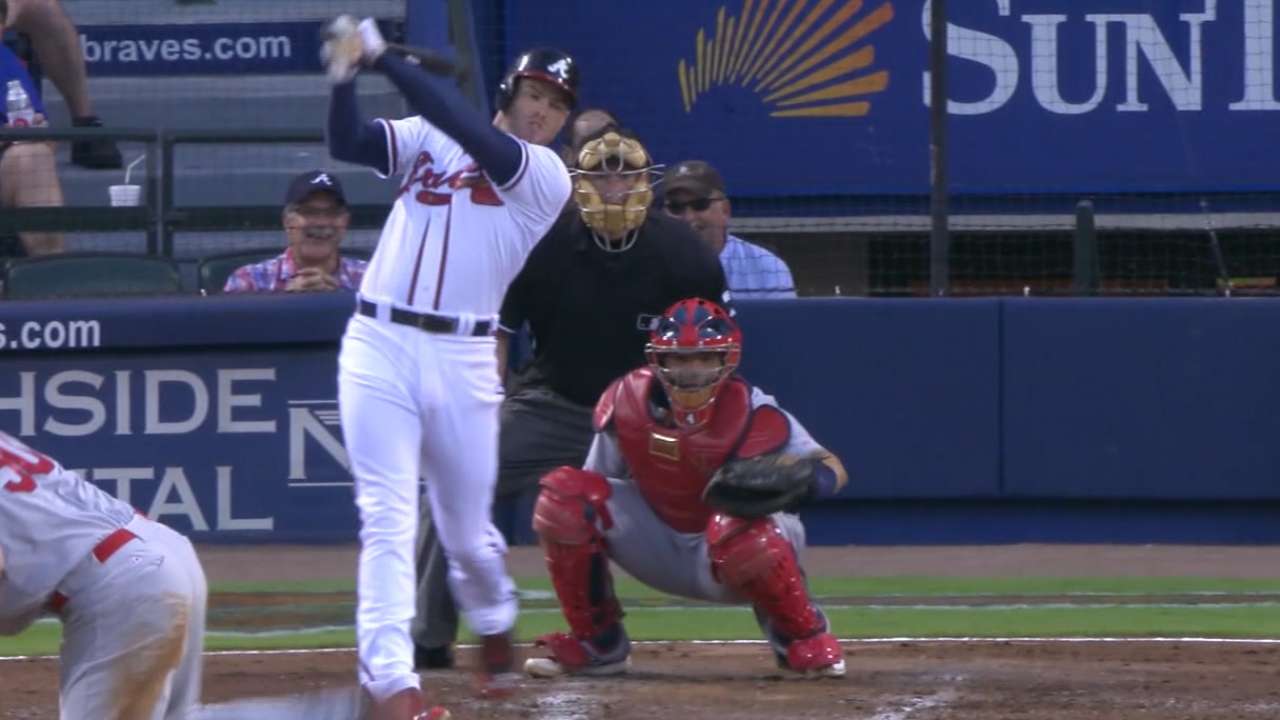 LAKE BUENA VISTA, Fla. -- Less than 24 hours after signing with the Braves in January, Jonny Gomes returned to his Arizona home and sent a motivational text message that awoke Freddie Freeman in Atlanta at 8:42 a.m. ET.
"The message was very energetic and I looked at the time and said, 'It's like really early where [Gomes] is,'" Freeman said. "It got me excited. He has pushed me from Day 1."
More
Mark Bowman is a reporter for MLB.com. This story was not subject to the approval of Major League Baseball or its clubs.