Walks costly for Stults in emergency outing
Veteran lefty battles command against Brewers in start for ill Wood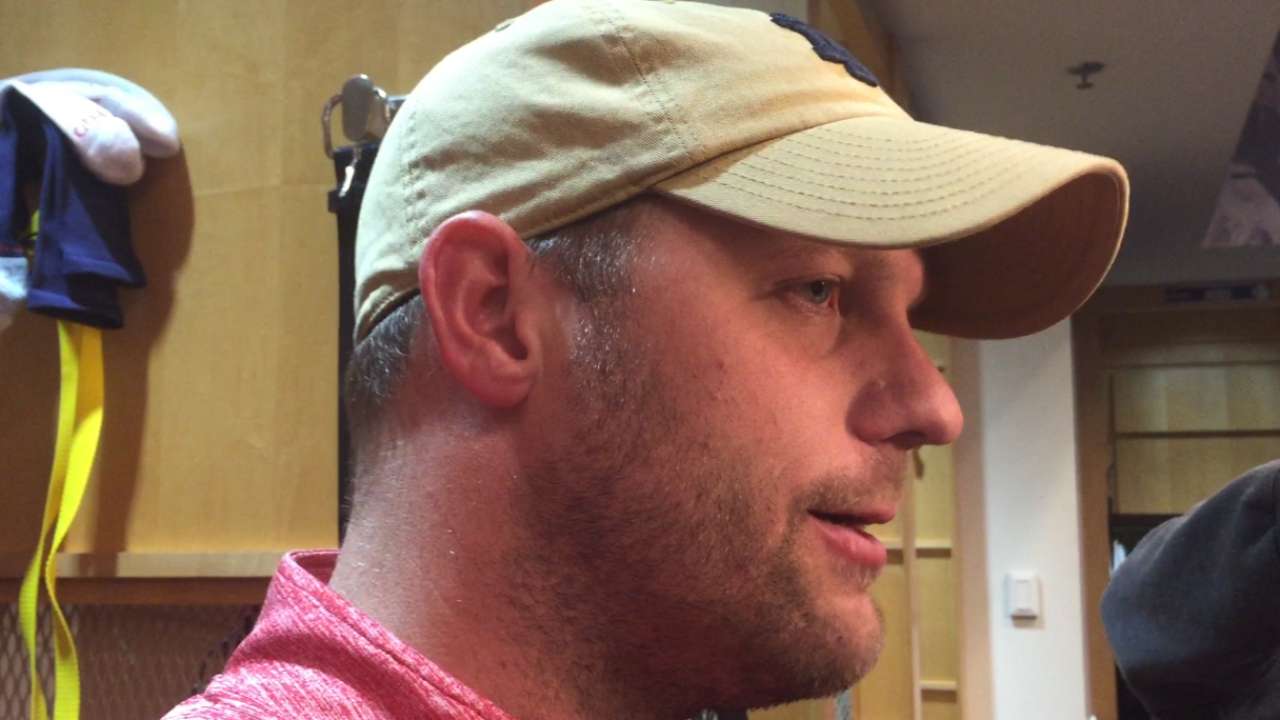 ATLANTA -- The Braves might not have known exactly how ill Alex Wood was feeling, but they couldn't have been feeling much better after watching Eric Stults unravel with two outs in a seven-run fourth inning of the Brewers' 11-0 win Friday night at Turner Field.
"We weren't thinking, 'Go out and give us seven or eight innings or a two-hit shutout,'" Braves manager Fredi Gonzalez said. "It was an emergency spot start. After the third inning, you go 'OK, he's going to be able to give us five innings.'"
More
Mark Bowman is a reporter for MLB.com. This story was not subject to the approval of Major League Baseball or its clubs.