Upton Jr. set for checkup on left foot
Braves outfielder waiting for green light to remove boot, increase activities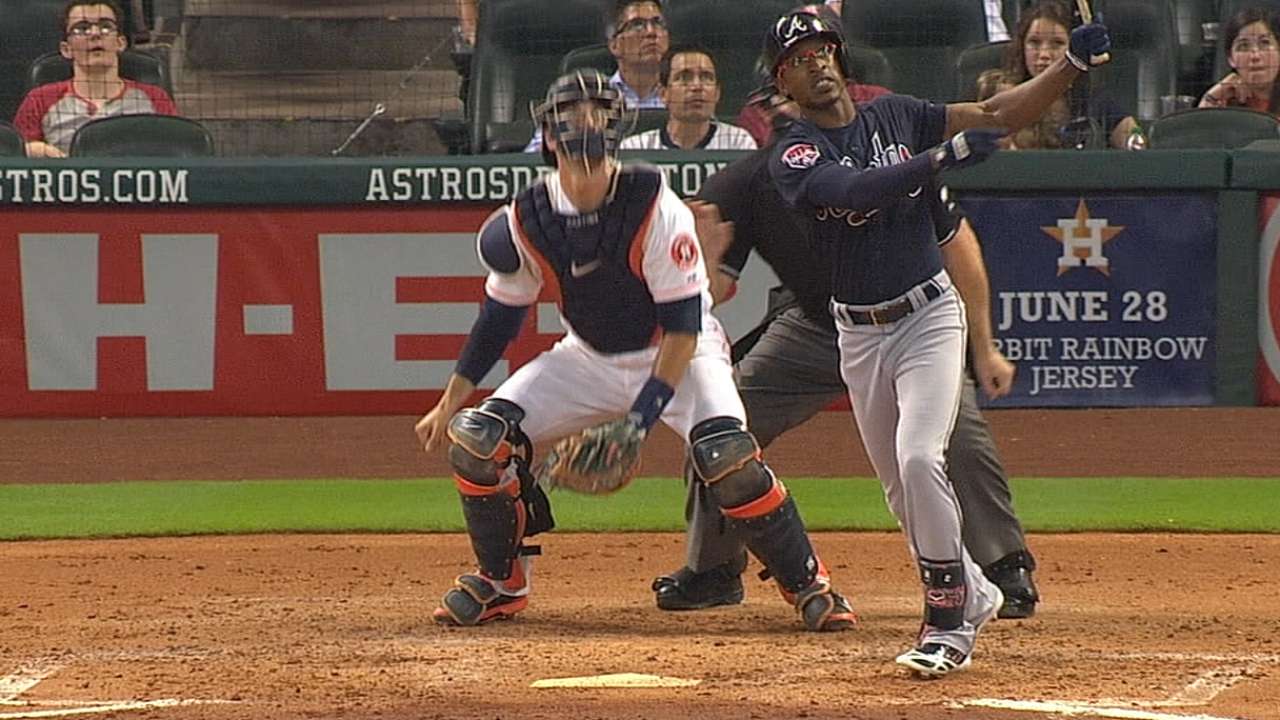 LAKE BUENA VISTA, Fla. -- As most of his Braves teammates are eagerly anticipating the start of the regular season, Melvin Upton Jr. is simply looking forward to ridding himself of the walking boot that has significantly limited his activities over the past month.
Upton's hope of a promising Spring Training evaporated during the Braves' second full-squad workout on Feb. 27, when he was diagnosed with sesamoiditis in his left foot. The center fielder was placed in a cast for two weeks and forced to spend the past month wearing a walking boot. He will be evaluated again on Friday.
More
Mark Bowman is a reporter for MLB.com. This story was not subject to the approval of Major League Baseball or its clubs.