Aaron documentary premieres on 82nd birthday
Crowd gathers at National Center for Civil and Human Rights for 'The Hammer of Hank Aaron'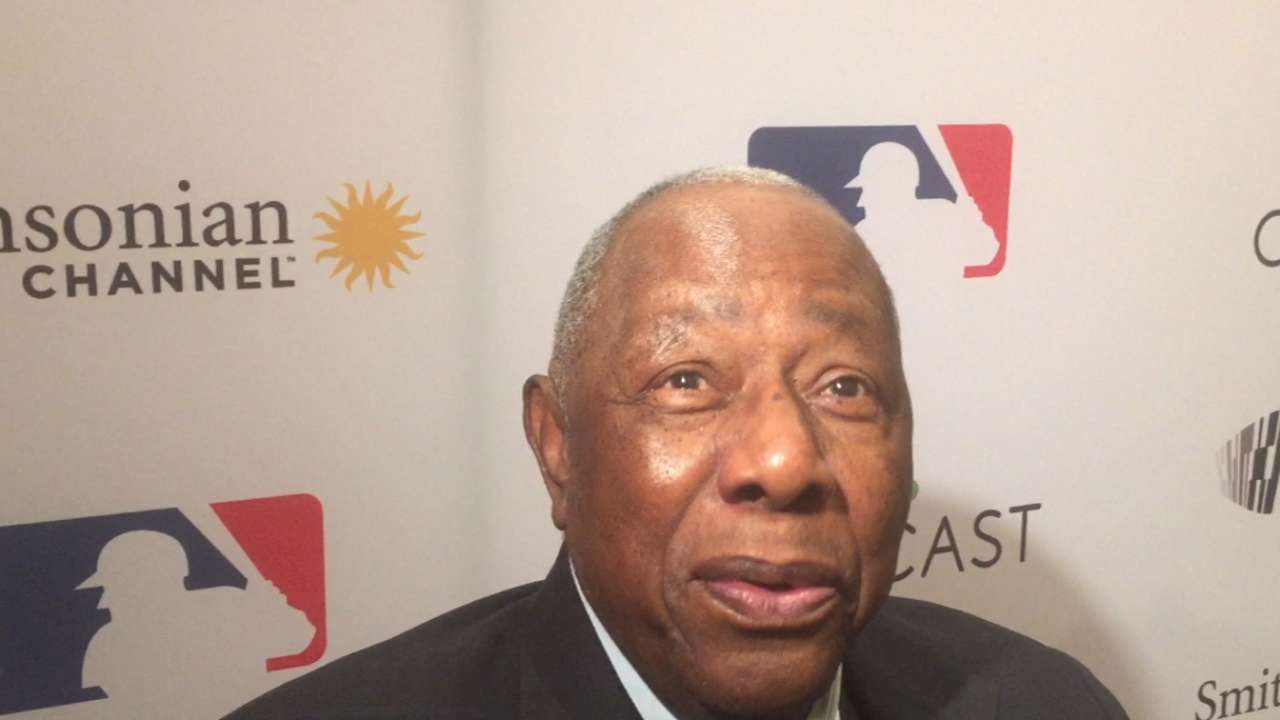 ATLANTA -- Hank Aaron was serenaded as he walked into the National Center for Civil and Human Rights early Friday evening. A cozy crowd had gathered within this downtown Atlanta museum for the premiere of a documentary that celebrates the undaunted determination that carried Aaron into uncharted lands of accomplishment.
But before watching this hourlong feature, some of the men and women took advantage of the chance to sing "Happy Birthday" to an appreciative Aaron, who was joined by his wife, Billye, and his longtime friend, Andrew Young, whose political and civil rights accomplishments led him to become the United States' representative to the United Nations.
More
Mark Bowman is a reporter for MLB.com. This story was not subject to the approval of Major League Baseball or its clubs.